Once you have your business idea clear, the next step is to register your trademark. Not only will it give you a differential value against competitors, but registering your trade name will also legally protect you in the marketplace.
However, it is very likely that you have many doubts regarding this process. How exactly is a trademark registered in Spain? What requirements should I meet? How much does it cost?
In this article we will solve your doubts and provide you with all the information you need to know on this matter; besides revealing why you can't avoid patenting your trademark to avoid problems in the future.
What is a trademark?
A trademark is nothing more than a legally registered sign that distinguishes a company from its competitors. In other words, it is the distinctive element officially granted by the government through which its recipient reserves the exclusive right to exploit that sign commercially.
That is why, among others, registering your trademark at a legal level will prevent any other competitor from using it. That protects you completely and grants you the exclusive right to extract a profit from it.
Thus, this registration is one of the most important steps in setting up your business in Spain.
Types of trademarks and brands
When registering a trademark you must take into account that there are different possibilities or types:
First, there is the wordmark: that is, trademarks where the mark and its image are equivalent to the trade name. This is the case, for example, with Coca-Cola. These are called nominative brands.
On the other hand, we find the graphic case, in which the brand is equivalent to a symbol, image or figure.
Finally, there is the mixed case, in which the mark is composed of both a graphic and a text part. This would be the case of brands such as Nike or Red Bull.
By choosing options 2 or 3 you would be patenting your logo.
On the other hand, bear in mind that you could also register any type of sound that differentiates or identifies your brand, or a three-dimensional shape such as a specific container or packaging that you have designed.
Consequences of NOT registering your trade name
Even if registering your brand is not legally necessary or required to allow your business to operate in the marketplace, not doing so can pose great risks to your business.
First, let's assume that you have been investing in advertising for your company, so your brand has a high value and is capable of generating profits. By not having it registered, a third party could start using it, profiting from all your marketing investment.
On the other hand, and as an even worse case, it would also be possible that a third party legally registers your brand and prevents you from continuing to use it. In other words, he would steal your brand completely.
Among many other detrimental effects, this would not only cause you to lose your reputation, but also money.
This third party could force you to remove your logo/brand name from your website, posters, flyers, and any other placement where it appears.
That is why our recommendation is to register the brand in any case. It constitutes a small monetary investment that can save you many legal and economic problems in the future.

What are the main advantages of registering your trademark?
Once you understand all the benefits you will get after registering your trade name, you will see why it is so essential to include this step whenever you start a new business:
First, it will provide you with legal protection at a national or international level against the use of your trademark by competitors. In other words, no other company will be able to profit from or copy the business identity you have created and invested time and money in.
On the other hand, it will become one of the main assets to differentiate your company inside your target market. Nowadays the competition is very fierce, so the more elements that separate you from other companies, the better. Thus, having your own brand is undoubtedly a unique selling proposition.
But that differentiation would not be achieved without investment in marketing and advertising, something that your brand will allow to harness. There is no point in investing money in advertising campaigns if there is no brand behind it that can benefit from the profits it generates.
In the medium or long term, once your business prospers, your brand can generate income or royalties; especially if someone wants to open a franchise or use your brand (already created and worked on) for commercial purposes.
Finally, it can speed up and facilitate many bureaucratic procedures such as receiving funding or bank loans. Having a registered trade name guarantees your presence to a great extent, giving you a better reputation when facing financial institutions.
Where do you register a trademark in Spain?
The government institution in charge of managing and granting trademark registration is the Spanish Patent and Trademark Office, the OEPM.
It is there where you will carry out the whole process of patenting your brand name in Spanish territory.
How do you register a trademark? Step by step process
In order to register your trademark legally, you must go through the following phases.
Choosing the brand name and product/service
The first thing you have to do is choose the brand name you want to assign to your product or service. In our office, we recommend having a list with 3 possibilities, because if your first option is rejected (because it is already registered), you will have alternatives.
At the same time, you must select the type of products or services to which you want to have your brand registered.
That is to say, each of these is classified under a corresponding code. It is not the same to register your brand for bags than for trousers.
When we register our trademark, we select a corresponding epigraph, and the trademark will be protected for the products/services under that code. The more product codes you include, the more protection, but the higher the cost of registration.
Therefore, strategically choosing the list of products or services to be protected is key.
You can find the different codes here.
Application for a list of patents and trademarks to the OEPM
Secondly, we must assess whether it will be possible to register the mark or not.
That is, we must check, for example, if the chosen name is available or if there is already another competitor with a very similar one.
To do this, we contact the OEPM and ask for a list of trademarks (already registered) similar to the one we want to register.
Conversely, you can also check online whether the name is free or not. And you can easily do it by using the tool provided by the OEPM, which you can find here.
You simply need to insert the name of the brand you would like to register and see if it already exists or not.
Registration
Once we see that the chances of success in registering the trademark are high, we prepare all the necessary forms for the official application.
This is when choosing the scope of protection at a geographical level is required: whether it will be national (Spain), European or International.
We will send the application to the competent institution, and you will receive a receipt confirming that the application has been made.
With this receipt, the applicant acquires a provisional right to protect his trademark.
The Spanish Patent and Trademark Office has 2 months to issue a decision.
Grant
After these two months you will receive a grant: your application for registration has been accepted. And that comes with the certificate of ownership.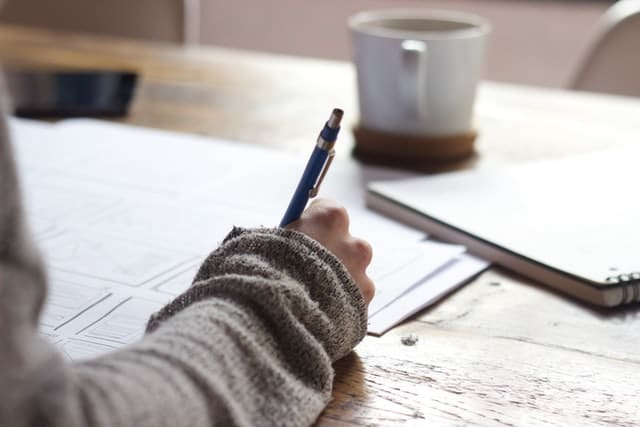 How long does it take to register a brand or trademark in the Spanish territory?
The certificate of ownership that you obtain after registering a trademark gives you the right to economically exploit and own the trademark in question for a period of 10 years.
Once this period has expired, you can renew it indefinitely for periods of time equivalent in duration. That is, 10 year renewals.
How much does it cost to register a trade name legally?
The exact cost depends mainly on two factors: the territory within which you wish to protect your trademark and the class of products or services for which you register the trade name. But, to give you a general idea, the registration of a trademark in Spain for a single product can cost around 125 €; while the same registration for the EU can cost up to 850 €.
Thus, on the one hand, the total cost will be much higher if you register your trade name within the whole European Union than if you only register it in Spain.
And, on the other hand, it will also be higher to the extent that you include the codes of additional products or services for which your trademark should be protected. Each product or service is legally revered by a code. And you will achieve legal protection in one or the other with your mark to the extent that you include them in the registration.
To the price of registering a trademark already mentioned, you need to add the costs of the industrial property agent who carries out the registration. These will also cover the 10 years of surveillance after registration.
What happens if someone starts using my brand name or copying it?
During the 10 years of concession that you receive after registering your brand, there is a so-called surveillance period.
This period allows you to protect the mark from being attacked by third parties.
Once the infringement has been detected, we send a complaint letter against the person or entity that has copied or used your trademark.
Through this letter, we inform them that the trade name is already registered, preventing its use by third parties unless we authorize it.
To avoid going to court, we recommend that the first thing you try to do is to negotiate and reach an agreement with the person who has used your trademark inadequately. This will save you money, and above all time.
Register your company name with us
Do you still have doubts? Our team of expert business lawyers and will help you out.
We will answer all your questions and help you step-by-step set up your company in Spain.
We have already helped over 1,000 clients worldwide, and now we want to help you:
I need help registering my brand name or logo