Are you planning to study in Spain? Then here you will learn everything you need to know. We will go over the whole process of getting a student visa in the Spanish territory. We will clearly define all the cases in which you need one and those in which it is not necessary. After reviewing all the documents and requirements, we will also explain all the possible options to work in Spain with a student residence permit. Are you ready?
What is a student visa?
The student visa is the residence authorization that allows non-EU citizens to stay in Spain while they take studies in public or private educational centers, conduct research in the country, or realize some kind of training. 
More precisely, those willing to enroll in any professional training course, master's, postgraduate course, P.hD., or bachelor's degree in Spain will find that this permit is the right path for them. 
It is really important to understand that this visa is geared toward citizens from outside the European Union. 
Furthermore, this is not a regular residence permit. The student visa is just an authorization to live in Spain while you study.
That is why, when for example counting the years you need in order to get permanent residency or Spanish nationality, the years lived under the student visa do not count.
However, with the reform of Immigration Law, it has become a great option for non-EU citizens. It allows you to work, automatically, 30 hours per week, and once you complete your studies (whatever their duration), you can modify your work permit in effortlesly.
Do I need a student visa to study in Spain?
It depends. If you are a non-EU citizen the answer is simple: yes. If you are planning to study or conduct research in the country, you will need to apply for the stay authorization for study purposes. 
Nevertheless, you can't get a student visa if you are from the European Union. Basically, because you don't need one.
According to article number 44 from the Royal Decree 557/2011, all students coming from the EU, EEA, or Switzerland can stay in Spain while they study without a visa. This also applies to the relatives they bring with them after a joint application.
Types of student visas
There are two different types of student visas depending on the length of your course or studies:
Short-term student visa, the option designed for those studying from 91 to 180 days in the country. 
Long-term student visa, in case you are studying for more than 6 months in the country. 
Bear in mind that no matter if you are a non-EU citizen or not, if your studies take less than 90 days you don't need to apply for a student permit. Your tourist visa will be enough (in case you need one to enter the country). 
Do you have any doubts so far? Ask anything to our lawyers here and get an instant answer:
How long is a student visa in Spain for? Length and validity
In the previous section we have seen that according to the duration of your studies, you will apply for a short or long-term student visa.
Nevertheless, which is the length of the validity of the student visa? 
Your visa expiration date and the ending of your course won't necessarily match. 
With a long-term visa, was one year up till now. You could get your permit which allowed you to stay in the country for one year, and provided that you met the same requirements that were needed for the initial application, you could renew it year after year. Until you ended your studies. 
Student visa for more than 1 year
Nevertheless, that situation has changed. Now you can request a student visa for two years. This means that if the course or training you are taking part in lasts 2 years, you won't need to renew the visa in between or extend your stay. 
Once the year comes to an end, you can renew your expired card without applying for a new visa. But you still have to renew it.
Student visa for one year or less
If your academic year lasts more than 6 months, you will be given a residence card. This basically means that you'll find an extra step in the process, which is getting an appointment at the immigration office while in Spain to receive your residency card.
But if it is shorter than that, you will only get a stamp on your passport. Meaning that you won't receive any physical card later on.
What happens if my course or studies are extended?
So let's assume your studies finish in June, and hence your student visa is also valid until that month.
What can you do if your program is suddenly extended?
There is no problem. You can request a student visa extension at the police immigration office. 
Application procedure step by step
Let's now go through the main steps you will need to follow in order to obtain your student permit. We will analyze where should you apply, the documents you must include, where to submit them, and the requirements that you must meet.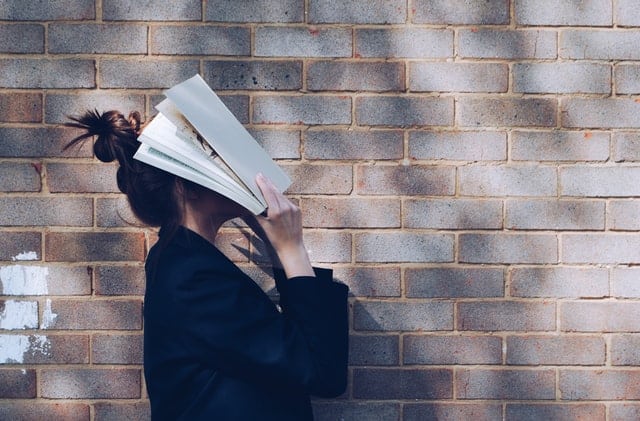 Main requirements
Before starting with the actual application procedure it is crucial that you understand all the requirements that any foreigner wishing to attain a student visa must meet. Otherwise obtaining this permit is not possible:
As we already mentioned, you can't be a European Union Citizen in order to get this visa.
Being in legal status in Spain and not having entry forbidden to the country is necessary. 
You must possess sufficient economic funds in order to maintain yourself in the country for 1 or 2 years (depending on the length of your studies). How much should you demonstrate? A monthly 100% of the IPREM, which is about 600€ per month.
Having a private or public medical insurance contract with full coverage in Spain. Learn more about the health insurance requirements here. 
You will have to be admitted to the course/university you are planning to study at. This means that before starting your application you must get your acceptance or admission letter from the learning course.
Even though the vast majority of courses and educational centers will be valid, you must make sure to verify that they comply with these requirements
For short-term study visas, you must also include round-trip flight tickets from and to your country of origin. Don't make any payment until your visa is issued. 
For higher-education studies such as a master's or postgraduate degree, it is very likely that you will be asked for the homologation or validation of your university degree if you obtained it in your country of origin.
Where to submit your visa application
After the last change in the Spanish Immigration Law, you can now apply for your student visa from both your country of origin (at the Spanish consulate), or directly while in Spain with your tourist visa. 
The application time must take place within 90 days before beginning your studies in Spain and no less than 30 days before. 
Having this time frame in mind is essential.
In case you do it directly from Spain, you will need to first get an appointment with your local Immigration Office, which you can find here.
Should I submit my documents in person or can someone else do it for me?
It is not 100% necessary that you submit the application personally. You can design a representative that does it for you through a notarized authorization letter.
For example, you can design one of our lawyers to do it for you in case you can't yourself or don't know how.
Nevertheless, it is not possible to do it via email. Someone must go to the consulate or immigration office in Spain for that.
So can I start the application for my Spanish student permit in Spain? 
As we have just mentioned, yes. The Immigration Law made this possible from the 4th of September 2018. 
You can now enter Spain with your tourist visa, enroll in a course, and get your student visa. Without leaving the country.
That, of course, provided that you are not under an irregular status. 
Nevertheless, you will need to register in any municipality, something that is called "empadronamiento", which basically means registering at your city hall.
An important piece of advice: make sure that before entering the Spanish territory you have all the documents prepared.
Why? Because you need to submit them before the last 30 days in which you will enjoy legal status in the country.
If you are under a tourist visa for 3 months that won't be such a problem. But if the time you are granted is lower than that, you must hurry up. 
Required documents for your application
Which are the documents you will need to submit in order to become a legal student in the country?
If the student is below 18 years old and does not come accompanied by his or her parents, a legal authorization signed by them.

Medical certificate demonstrating that the application does not suffer from any disease recognized by the International Health Regulation of 2005.

Your passport and a copy.

3 ID photos.

Documentation that accredits the possession of sufficient economic funds. 

The document that certifies how the academic institution in which you will be studying has accepted you and you have a spot for the next course. 

Model EX-00 filled out.

Admission letter from your university or school.

Specific information about your accommodation or the place you will be living exactly. 
*Bear in mind that all the documents must be properly legalized and translated into Spanish. 
Student visa processing time
The application is quite fast. After submitting your application, you'll get a response within 1 month.
Can you bring your relatives or family members with you?
Yes, there is the possibility to bring your family so they can accompany you during your student stay in Spain.
Who exactly can you bring?
Your spouse or registered civil partner and children who are below 18 years old. 
How? Through a joint application, including them when applying for your own student visa. Nevertheless, it is also possible to do it afterward within the validity of your student visa.
You will be required to demonstrate the possession of an extra 75% of the IPREM for the first relative, and 50% more for any additional one. Furthermore, it is also necessary to submit documents that demonstrate the kinship relationship between the student and the relative. 
The validity of their residence authorization will be linked to the one from the student, and they will be allowed to reside in the Spanish territory for the same time period as her. 
Bear in mind that within that period, they won't be allowed to work in the country. 
Can you work in Spain while studying with a student card?
Yes, it is totally possible to work in Spain with your student visa.
If your student visa was issued after August 16, 2022, you can work automatically with this visa for a maximum of 30 hours per week, without having to do any extra paperwork (the card itself already authorizes you to work).
Any type of work will be valid, and it can be all over Spain, since there is no geographical limitation.
On the other hand, as a foreign student in Spain, you have 4 different options to work in the country once you finish and fully complete your studies.
Below you can find this list, but if you would like to know how to get a work permit in Spain as a student, you can find a complete guide here.
Internships
You can intern with a visa for students in Spain.
The total amount of hours you can do per week taking into consideration both hours you spend in class plus hours working is 40.
But if you just spend 5 hours per week in class you can't work the remaining 35. Internship hours can reach a maximum of 20 per week. Nevertheless, soon a new immigration update will come into force, expanding and turning those 20 hours into 30.
In that sense, there are two types of internships. 
On the one hand, you find the curricular internship, the one related to your studies, and many times compulsory. In that case, you will need a signed agreement between the academic institution in which you are studying and the company you will be working for. You cannot use the income you obtain here as a way to demonstrate the possession of sufficient economic funds to sustain your life in the country.
On the other hand, you can have an extracurricular internship. Here things get a bit more complicated, as your employer will have to request authorization to the corresponding Immigration Office. 
In addition, if you want to do a paid and legally binding internship that turns into a residency period (instead of a stay one), you may also apply for the internship residency while you are studying or after you have completed your studies.
After finishing your studies (and 60 days before the expiration date of your student card) you will be able to change your student visa to a work permit. 
And it doesn't matter how long your studies have lasted, nor the type of job offer you find. 
This basically means that you can jump from a student visa to a work permit easily:
If you are going to work for someone ("por cuenta ajena"), you will need to find a job offer that enables you to work 40 hours per week for one year. 
If you are going to become a self-employed individual ("por cuenta propia), you will need to submit your business plan in which you detail the business idea you would like to execute. 
In addition to modifying to a regular work permit, you have another option, which in this case, although it offers an express resolution in only 20 days, it does require a minimum of time with a visa for studies in order to be obtained.
After one year as a student in Spain, and provided that you find a highly qualified job offer, you can transition into a work permit as a skilled professional. 
What is a highly qualified job position? One as a manager or any other technical position, earning a salary over 30.000€ per year. 
Bear in mind that the permit will be associated with the company you will be working for, not to you.
This means that, if you would like to change your job position or company, you'll need to apply again for this permit. 
Student visa modification to search for a job
Finally, we find the case of those students who have been in Spain for just one year but who can't get a job offer regarded as highly-qualified. 
There is also a good solution for them.
At the end of 2018, a new law was approved in favor of foreign students.
This law enables you to extend your stay in the country for an additional year. This time is given to you so you can find a job offer in Spain or start your own company. 
For that, it is essential that your university is on this list. This basically means that it is recognized by the government so you can apply for this visa extension.
If you would like to know more about this permit and how you can obtain it easily, you can click here now and access our article. 
Get legal assistance obtaining your student residence permit
If you consider that doing all the required paperwork and submitting it to the competent authorities is something a bit complicated, don't worry.
Our team of immigration lawyers is here to help you out. 
We will manage the whole application procedure so you can get your residence authorization as a foreign student in the country. Furthermore, we will also apply for the residencies of your relatives, so you can come all together. 
We will prepare and submit all the documentation (plus assist you with your translation and legalizations) so you don't need to worry about anything. Furthermore, we will advise you on how to work in the country while studying. 
I need help with my student visa