Finding a job these days can be difficult, especially as a foreigner facing all the competition in a much more globalized world. What more getting a job in a different country? It is definitely a dream for many to live and work abroad, and Spain is a country that many people consider.
How to get a job in Spain? Working in this country comes with some hurdles, such as speaking a different language, and understanding Spanish foreign employment rules.
In this article, we will cover the things you need to know and the steps you need to take to find a job in the country as a foreigner. How can you prepare for the job search? Where can you look? What jobs are most in demand? Can you get a job in Spain if you only speak English?
It's going to take some time and effort, but your job in Spain is just around the corner!
Why Knowing How to Find a Job is So Important
There are different visas and residence permits that will enable you to start living in the Spanish territory. 
Out of these, the work permit is quite popular among foreigners. These foreigners wish to work in the country, so the other options don't fit their current situation. They aren't planning to study, nor invest or set up their own company.
So, the regular work visa is their main option.
That's completely fine. However, this permit has a peculiarity that can make it difficult to get.
This is that the Spanish Government prioritizes local citizens when applying for any given job vacancy.
That is why, as a foreigner hoping for a job offer, you must first make sure that the concrete job position you are applying for is part of the Spain shortage occupation list. 
We are talking about a list that contains several occupations which, being medium to highly qualified, are usually not covered by Spanish citizens. It includes teachers, doctors, positions inside restaurants and hotels, computing and media professionals, etc.
In that sense, there are plenty of options available so, in principle, you shouldn't have any problem finding a good fit.
What if the job I am applying for is not on this list?
Then be careful. If you are applying for a job position outside this list, then you can only get the job if the company can justify that all Spanish applicants were rejected and not qualified. This, for sure, complicates things.
Conclusion? Not all job positions will work for you.
Double-check the shortage occupation list first. If your desired job position is included, go ahead with the procedure.
7 Steps to Get a Job in Spain
Now that we know that not all job positions will work, let's go through the exact steps you must follow in order to get one. We will start with some crucial steps you must take even before starting with the actual search. Then, we'll finish with the concrete legal actions that are required afterwards.
Before we begin, here's a summary of the seven steps we're going to talk about: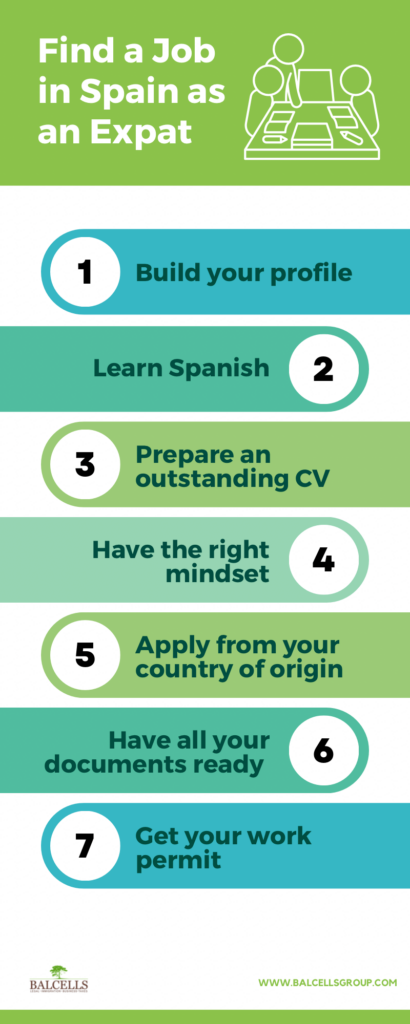 Now, let's look at step one… 
1. Build your profile 
We are living in a hyperconnected and hypercompetitive world. And that can only imply one thing: you will be facing competition. 
No matter the job position you are applying to, you will be surrounded by many other candidates from all around the world. And chances are that many of them will have brilliant profiles. That is why you need to push hard with that and build an amazing CV. 
Even though having the right academic background is crucial, having a university degree is not enough. You must do something else. You must run the extra mile. That means becoming a proactive person who has initiative and embarks on other activities that can skyrocket their career. 
This is something you must start cultivating right now, even before making the decision to move to Spain and apply for a given job position.
How can you exactly build your profile? Here are a few suggestions:
Take online courses. This will expand your knowledge horizon and enable you to go deep into any subject that you choose. Platforms like Udemy or Coursera will be your best allies here. 
Become a member of a club or association. If you are a university student, there will be plenty of student clubs you can enroll in. Take the plunge! This demonstrates that you are someone restless and willing to meet new people. 
Read, read and read. Never underestimate the power of a book! Not only will they give you extra knowledge, but they will also provide you with the right mindset.
Play sports. This also shows that you are someone who takes care of her body and is not lazy. You can even include your sports achievements on your CV. It will really add value!
2. Learn Spanish 
For sure you will be able to find a job in Spain that does not require knowing any Spanish. But you will be limited. And that is because there are not that many spots that just demand you to have a decent English level. And even many of those who do will ask for a minimum of Spanish. 
Therefore, our advice would be to start learning Spanish as soon as possible, even if it is just knowing the basic stuff. 
This will enable you to not only have a wider range of options but also to navigate much more easily throughout your day-to-day situations once in Spain. 
Which are the best ways to learn Spanish fast?
Start learning as many vocabulary words by heart as possible

Download apps like Duolingo

Read and watch online series in Spanish

Try to have conversations with Spanish-speaking individuals. Tandem programs are a good option for that. 
3. Prepare an outstanding CV
As we have previously mentioned, you will be facing a lot of competition. 
That is why the first impact will matter, a lot. Just consider the usual process a recruiter must go trough: she receives thousands of applications. And, out of those, she has to choose just a few. Our advice is to make it easy for them. How? With a brilliant CV. 
In that sense, there are several things to consider. 
First of all, don't create a generic curriculum vitae. Forget about boring black-and-white designs. That worked 30 years ago. Go with a simplistic but sophisticated layout that enables you to visually communicate your past experiences and core competencies.  
You can easily create a CV design using platforms such as Canva, which is completely free. You will get a good-looking design with it!
And do not try to sell yourself too hard: you cannot be good at everything. Define which are your main skills and highlight them throughout your CV. You must specialize!
Finally, make sure to also include a motivation letter, which must be personalized to the company you send it to. Spain is a really social country, so make sure to take advantage of that and be personal. 
4. Have the right mindset
This is something crucial. Your mindset will define how successful you will be in the future. 
You must be willing to apply to 100 different job positions, and just get an interview for 10 of them. That is how it works.
It is impossible to be the right fit for every single job you find online, and that is ok. Many times it does not depend on you. You just were not what the company was looking for. 
But you cannot let that affect you and stop your momentum. Learn from that experience, and try to improve your CV and interview performance out of any rejection you get. 
That is the attitude that will eventually enable you to obtain your desired desk at a company. 
Finding a job abroad as a foreigner may be tougher than if you did it in your home country. That is why this point is so important. 
5. Apply from home
Now that you have a decent academic background, you have created an amazing CV and you have the right attitude, you can start applying for jobs in Spain. 
And you must start the process from your origin country. In order to get your work permit in the Spanish territory, you will first need to search a job offer. Once you find an employer willing to hire you, you will be able to start the legal procedure of getting your Spanish residency. But you must do that from your home country. 
In that sense, you will have two options: 
You can travel to Spain under a tourist visa and within the 3 months, you are granted to, quickly have as many interviews as possible. Then, you will need to get back to your origin country and start the application procedure from there. 
Look for a job online (in the upcoming sections we will explain to you how), and have interviews via Skype or any other online medium. 
6. Have your documents prepared
Failing to prepare is preparing to fail. 
Make sure you have the right documentation even before traveling to Spain or having any interview. 
In that sense, the basic document you will need is the NIE number. As the Immigration office can be a bit slow with that (it can take up to 1 month), make sure to book an appointment online before coming to Spain. Fill out the right form and prepare a copy of your passport so you have everything ready for your appointment.
7. Get your work permit
Let's suppose you have found a company willing to hire you. Then you must initiate the legal procedure of getting your visa. 
Bear in mind that, if you are a citizen of any European Union country or from the European Economic Act, this step is not required. You don't need a work permit in order to work in Spain, so you can travel freely into the country, get your NIE number and start working in just 24 hours. 
But, if you are from outside the EU, you will need to go through the whole process. 
But we don't want you to worry about that part. Our immigration lawyer team will be in charge of managing the whole application procedure. Just contact us here or send us an email at [email protected] and we will get your work permit as soon as possible!
Can I move to Spain and find a job without a visa? 
The answer is: it depends. If you are an EU national, yes. You can move to Spain and start working without a work visa. But, if you are from a non-EU country, it is not advisable to do it.
As we have mentioned, the work visa application process must be sponsored by a company and initiated in the Spanish consulate of your origin country. 
This means that, if you come to Spain with your tourist visa, you will need to fly back to your country. 
Of course, you can still stay in the country, accept a job offer and start working illegally.
That is not something we advise though. But, in the case you do that, you will need to stay in an irregular situation for 2 years in order to regularize your situation trough a procedure called arraigo laboral.  
Is it easy to find a job in Spain? (Where to look)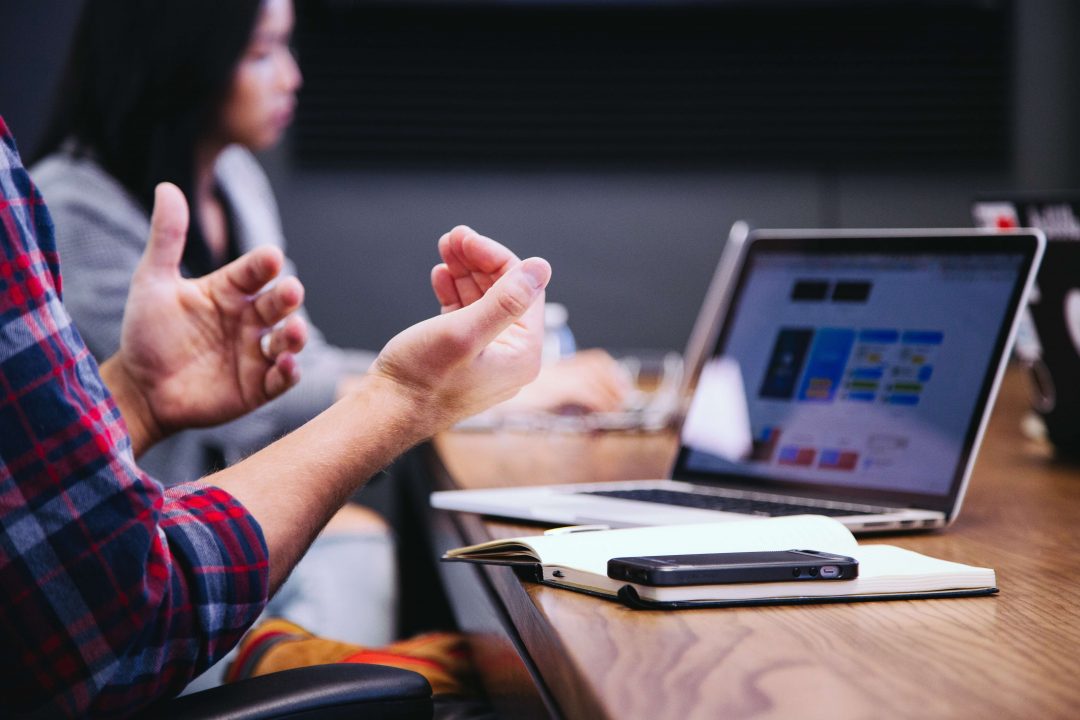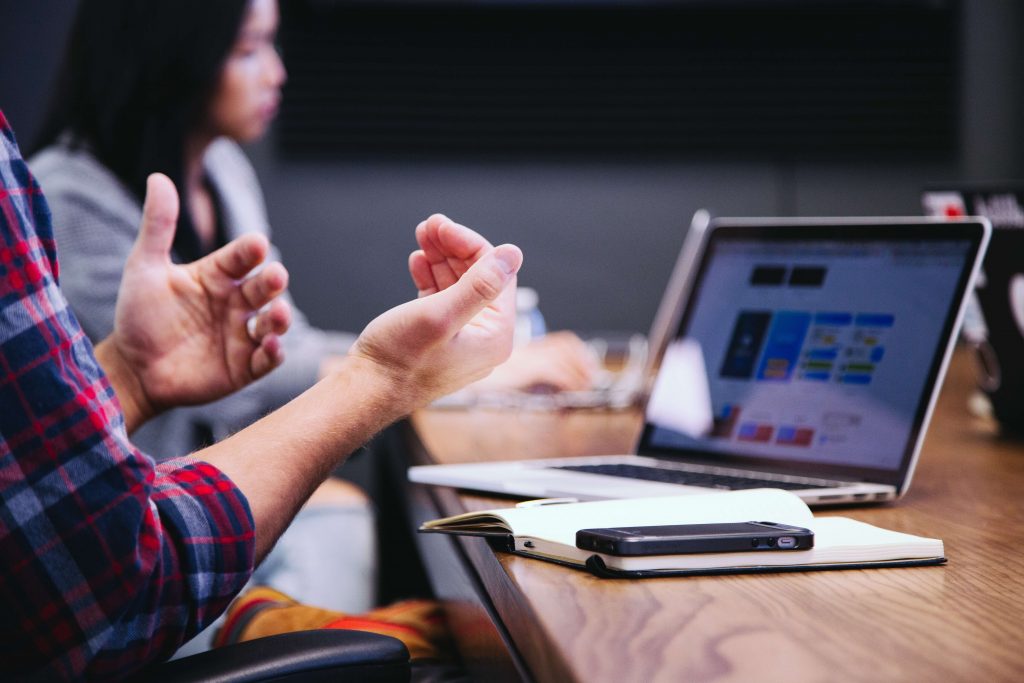 Let's be honest, looking for work, in any country, can be difficult. You're stepping out of your comfort zone and are vulnerable to rejection.
But don't lose hope and don't give up.
Now that you know the exact steps you will need to follow, let's talk about the different things you can do to actually find a job. Because knowing where to search is as important as being properly prepared for it. 
Networking
For many candidates, networking is their main source of employment. Studies demonstrate that more than 70% of vacancies are filled thanks to networking and having strong ties. 
This can only mean one thing: if you are willing to find a job, you must start networking, now! Creating new acquaintances and connections is a crucial step in the process.
And how to do it? It's really simple. You can go to platforms such as Meetup, Guiribusiness or join any Facebook or Linkedin Expat groups in order to meet new and like-minded people.
Find a Job Online
Let's say that you have tried networking but still want to pursue other sources of possible employment. Then, the usual thing to do nowadays is to look for that online. Because yes, of course, you can knock, with your CV in hand, door by door trying to get an interview. But not only is that a little bit old-fashioned, but also that is not scalable.
Applying for a job online will yield better results.
In that sense, there are three main places you can start looking at:
LinkedIn
Being the social network for professionals, LinkedIn can be the perfect tool for you. 
You have a specific section in which thousands of job offers are published every day. Your application is just one click away there. 
Our advice is to 1) build a good Linkedin profile (that is what recruiters will use in order to screen), and 2) daily check the new job offer posts and see if any of them is the right fit for you. 
Job Websites
There are tons of websites that will help you find a job online. We have gathered a list of the main ones in this section.
For regular job offers:
For students looking for a job:
For expats:
Freelance Platforms
And what happens if you will work remotely from Spain? Or if you start your freelancing career in the country? In that case, there are several platforms that will grant you recurring clients: 
Public Employment Services
Finally, you can also rely on the job offers published by the Spanish Government. There is a specific national platform to look for a job in Spain, called Empléate.
Furthermore, SEPE's site will be also a good tool. In it, you will find tons of useful information. From the situation of employment of the country, courses you can take to improve your profile to new vacancies. You will find everything there!
Are there jobs in Spain for English speakers?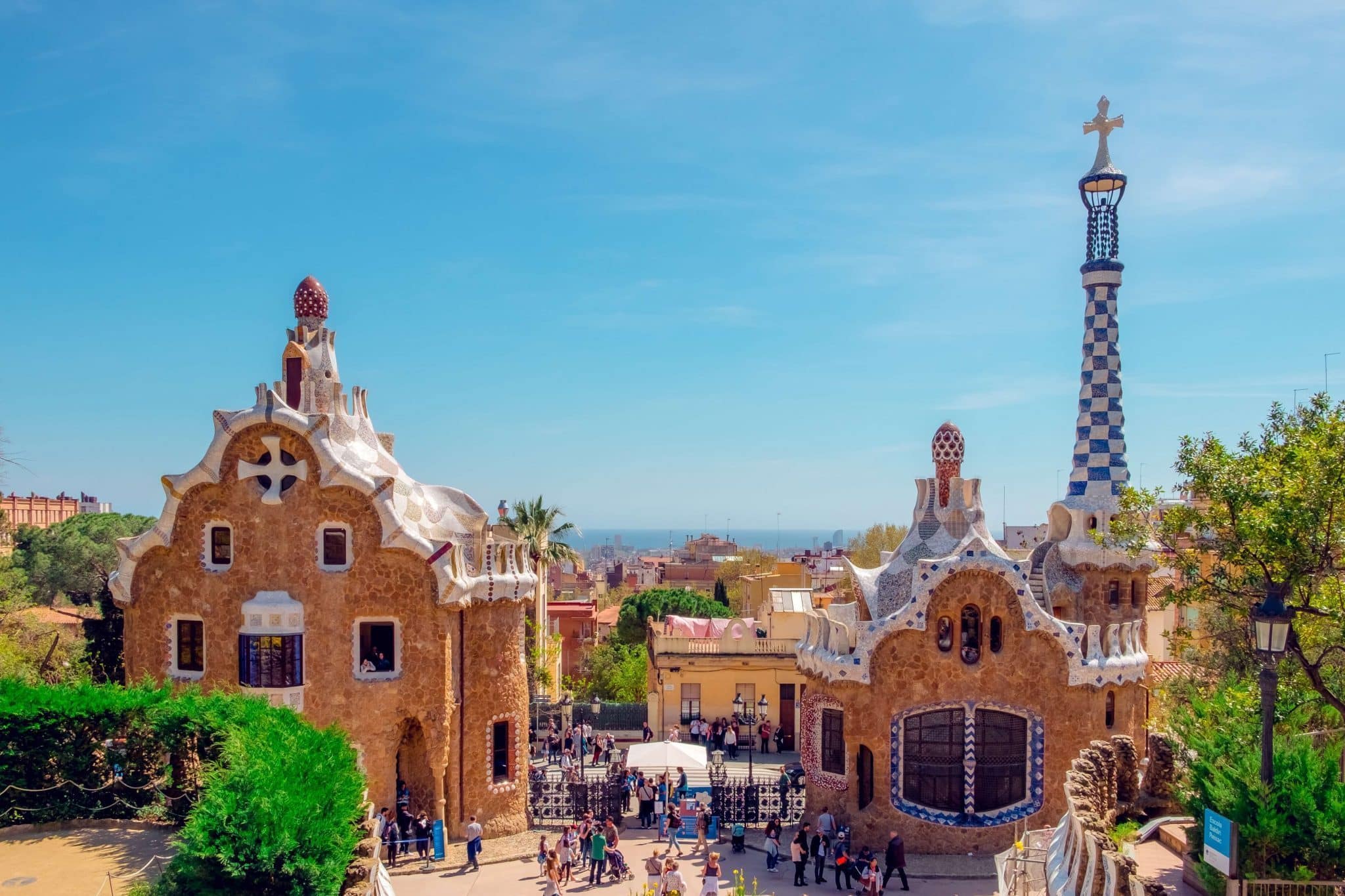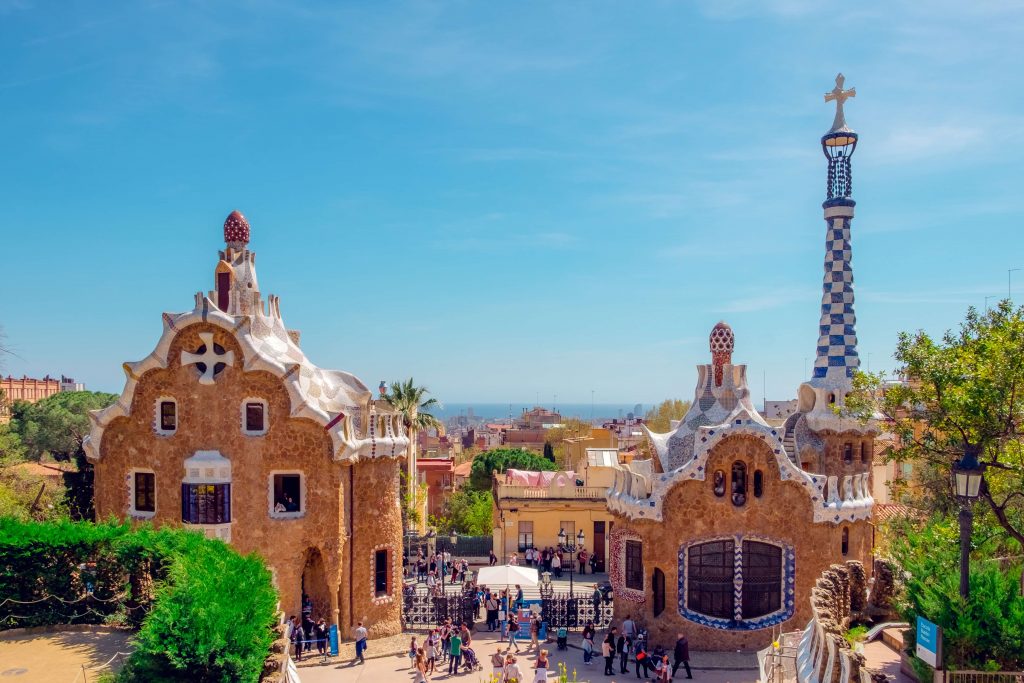 There are several industries and sectors in which you will be more likely to find a job as a foreigner, or as an English speaker.
In this section, we've included a brief overview of some of the most in-demand jobs in the country, as you will probably have more chances of finding a job here if you speak a foreign language.
First of all, teaching a language. This option is popular among UK citizens moving to Spain. Hence the popularity of English language schools in the country. It can be a really good option for you provided that you enjoy helping people out and are kin on languages. It is also completely valid for other languages such as Chinese, French or German.
Second is the tourism industry and working in a hotel. Spain lives mainly out of tourism. And we are talking about a sector that continues to grow year after year. Therefore, if you search for a job related to tourism, no matter which, you will have it easy. Because you have an advantage: you speak a foreign language. And that will be one of your main assets in any company dealing with international clients.
Which cities are hiring in Spain?
The cities that are hiring the most in Spain are Madrid and Barcelona. According to a 2021 report by Adecco, the autonomous communities that generate the largest percentage of employment in Spain are Madrid, Catalonia, and Andalucía. Madrid represents 20.22%, Catalonia 19.97%, and Andalucía 11.26%. That is why, there's a better chance of finding companies that hire foreigners in those places.
For example, Barcelona is known for having a great entrepreneur and start-up ecosystem.
Additionally, as the Community of Valencia continues to develop and expand, data shows that employment in this autonomous community is increasing. There is also a growing community of expats there.
If you would like an idea of some of the best cities in Spain to live in as an expat, you can read about them here.
If you don't find a job… create one! 
Maybe you went through all the steps on this article. And you had no luck.
You built an amazing profile, made enough connections, and searched both online and offline, but nothing seems to work.
Don't lose hope. There is still another way to find a job: create it yourself.
You can always become a self-employed individual and start managing your own business. The approach will be different. Because maybe finding new clients it is easier for you than finding an employer. Who knows?
And, whether you are an expat or not, becoming a freelancer is pretty simple in Spain.
So what are you waiting for? No excuses here!
Do you need legal assistance? 
The process of finding a job in Spain can be a bit tough. You will need a lot of resilience and effort. But, eventually, it will pay off. The quality of life in the Spanish territory is incomparable! Therefore, it is worth the effort. 
Hence, once you finally get a job in the country, it will be time to celebrate. Not to keep worrying. From then on, we want to help. We want to manage the whole legal procedure so you don't need to worry about the work permit paperwork. We will be in charge of everything so you just need to sign!
So, if you need legal assistance with your visa or would like us to guide you a bit with the process of moving to Spain, do not hesitate to ask us! We would be glad to help. 
Book a consultation with one of our lawyers and solve all your doubts: