As the world moves towards globalization and digitalization, it has become easier to live and work in different countries. The world is smaller and the opportunities are endless! But which country is for you? Well if you're looking for sunny climate, rich culture, and friendly people, Spain might just be the place.
But then again, where exactly in Spain would suit you best as an expat? Here, you'll find quiet villages, colorful towns, and buzzing cities. In this article, we'll help you figure out where you would feel most at home.
Let's explore the top 7 cities to live in Spain as a foreigner.
What does Spain look like? Understanding the country
Before moving to the top cities you should always consider, here's some Spanish geography that will help you get an overall overview of why the country offers what it offers: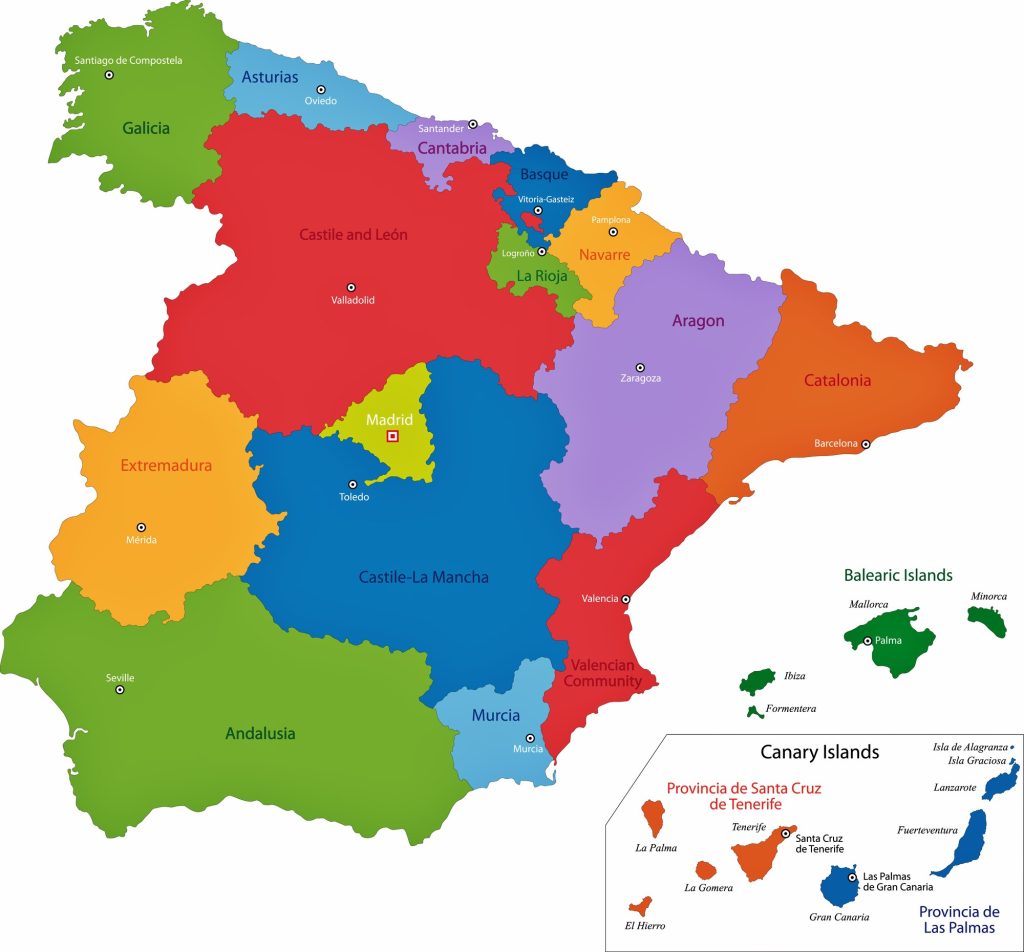 If you love the water, Spain's peninsula has 5 main coasts: Costa Brava, Costa Dorada, Costa Blanca, Costa Cálida and Costa del Sol.
So you will never run out of lovely Mediterranean beaches to choose from.
On the other hand, if you're more of a mountain person, Spain boasts many charming pueblos inland. These not only have majestic views, but also accessible trekking, hiking, and biking trails.
And you know what? Sometimes you can even have both the sea and the mountains! Maybe even the city life, as well.
Each region is special, has a distinct character, and much to offer. So how can you make sure you end up choosing the right option?
Let's dive into some expat favorites so that you can grasp the main regional differences (which are not few!)
The Best Places to Stay in Spain as a Foreigner
While there are many places to choose from, we've looked into some of the best options for those who would like to move to Spain. From the North to the South, from the peninsula to the islands, find which climate, lifestyle, and ambiance is for you. 
The following list was created with the options that foreigners from all around the world value the most. So if you want to find out where others in you same situation feel most comfortable, make sure to read until the end.
Barcelona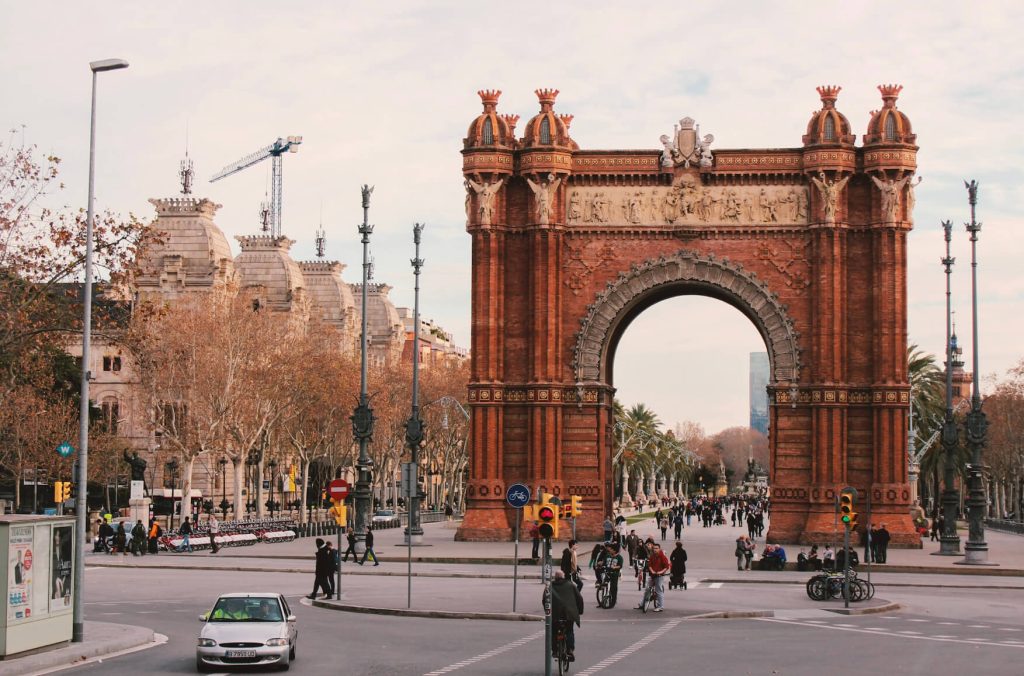 Barcelona, without a doubt, is at the top of the list for many foreigners looking to work abroad. First of all, it is a big city right by the beach, with easy access to Costa Brava and the rest of Catalonia.
Second, the city is bustling with creative minds from all over the world, so there are already countless communities to become a part of. That being said, this city does not make it difficult to find where you belong and build your social circle.
Plus, in Barcelona, you will never run out of options for co-working spaces, cafes, and even libraries to be productive. So it may be the perfect spot to work remotely.
Some areas, like Poblenou or Pier01, are hosts to communities of start-up companies.
So with this great start-up ecosystem already in place, Barcelona is also he perfect place for entrepreneurs. Additionally, the introduction of the Entrepreneur's Law has made it much easier to put up your own business in Spain.
So if you were considering launching your innovative business idea abroad, Barcelona may be the go-to option. You can find out how to apply for the Entrepreneur's visa here, the residency for those who start an innovative business in the country.
So whether it be looking for potential business partners, or just a group of people who share the same hobbies as you, this city overflows with opportunity.
Barcelona is also known for its Gaudí architecture as seen in the Sagrada Família, Park Güell, and Casa Batlló, to name a few.
Catalonian gastronomy is also a must-try, from bombas to crema catalana to calçots, your tummy will definitely thank you.
Additionally, as the host of the 1992 Olympics, Barcelona is also a great place for athletes, offering access to well-maintained sports facilities and venues. Furthermore, you will easily find plenty of places for a nice and battery-recharging hike, as mount Collserola is embedded in the city.
Madrid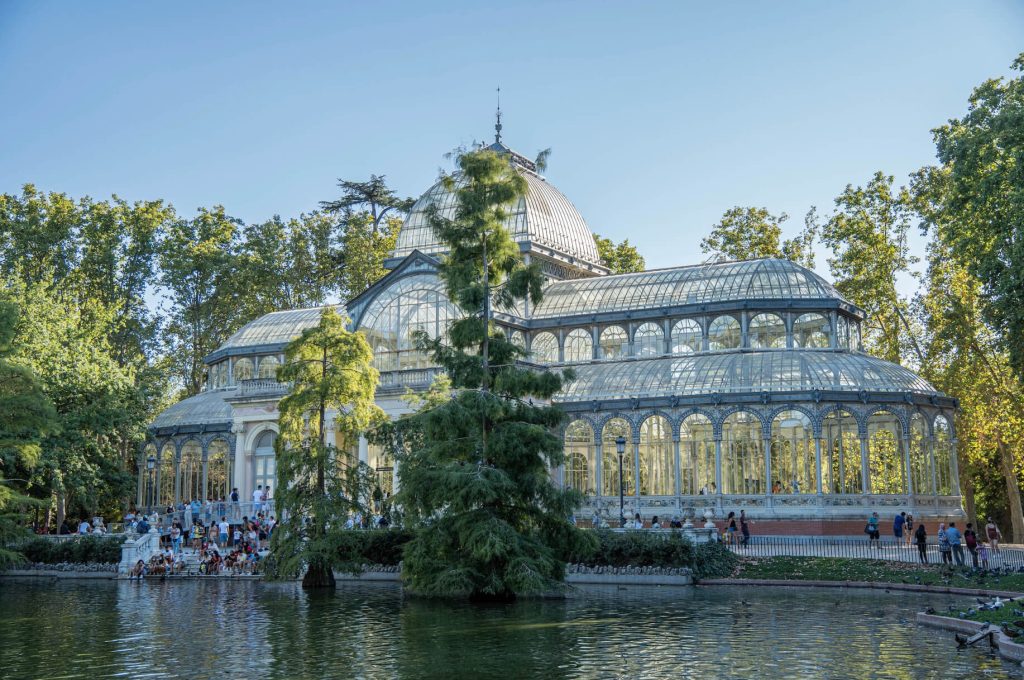 Madrid, the capital of Spain.
Forever a charming city with quaint cobblestone alleys and relaxing green spaces. You have the daily hustle and bustle and the vibrant nightlife, but also huge, quiet park getaways right in the center of the city (such as the famous Retiro Park).
Moreover, the capital is vibrant with culture. For Broadway lovers: see Lion King in a theatre on Gran Vía. For art enthusiasts: visit Museo Del Prado. For the foodies: enjoy tapas in Mercado San Miguel or have a bocata de calamares in Plaza Mayor.
Madrid has a thriving art scene. It has an abundance of museums and galleries, from large ones such as Museo Reina Sofia, to small ones like temporary galleries in Palacio de Cristal.
As the capital of Spain, kilometer 0 (the center point of the country) is located in Puerta del Sol. Also, the royal family resides in Madrid, and you can visit the Royal Palace.
Madrid also has one of the largest public transportation systems in Europe, making it incredibly easy to get around the city and travel out of it to the rest of the comunidad.
Like Barcelona, the cost of living in Madrid may be higher than in other regions around Spain, but you'll find that they are still cheaper than other European cities such as Paris or Milan.
One of the main upsides is its huge metropolitan area. The surrounding cities and areas do not cease growing, creating a giant region full of opportunities. This is especially important for investors, who may benefit from the real estate market growth and find great property opportunities.
For those who would like to invest, you can learn how you can get the Golden Visa here.
Valencia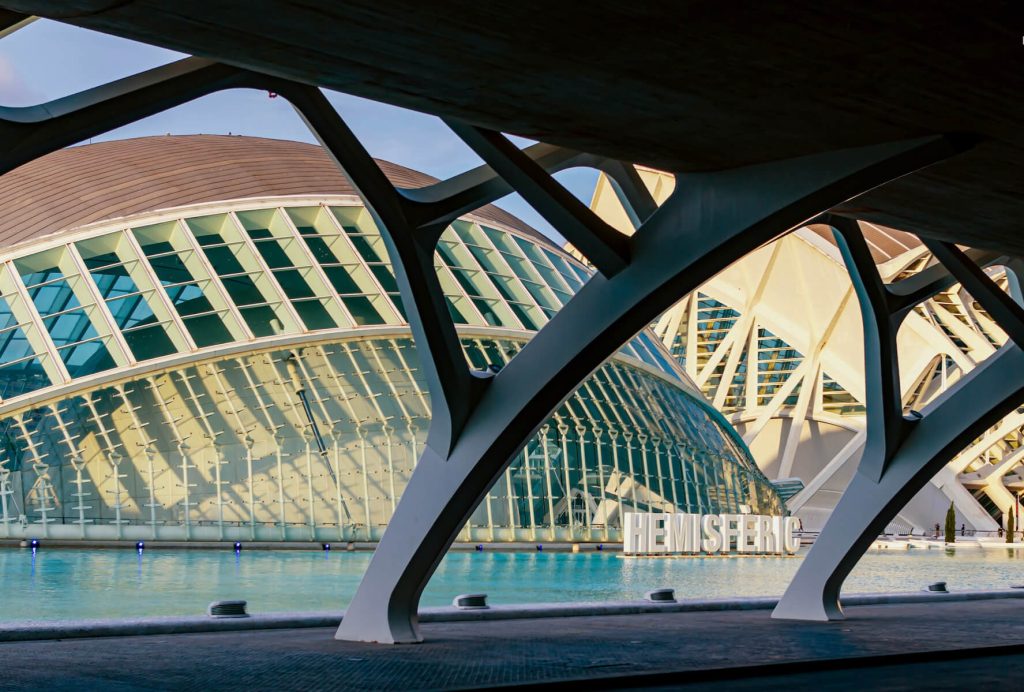 Let's now move to the recently 1st ranked city for expats due to its high quality of life.
Valencia City is definitely much smaller than Barcelona or Madrid, but this doesn't take away from the energy and life you will find here. Some might say that Valencia combines Madrid's city life charm and Barcelona's accessibility to expat communities – not to mention, it also has the beach!
So, take a little bit of fast city lifestyle, some slow coastal vibes, and throw in a cheaper cost of living, and you'll get Valencia.
Valencia has developed a lot over the years, and continues to.
As tourism here grows, the city has increased its sustainability efforts. It is family-friendly, walkable, and bike-friendly. Plus, with Turia Park, it has also become the running capital of Spain.
Thus, Valencia is attractive to expats who would like the same co-working and remote work opportunities in a more relaxed city environment. If you would like to be a digital nomad here, this article has all the information you need to get the Digital Nomad Visa.
The famous dish, paella, originated in Valencia, so that's definitely something you can't miss. They also have their own version of horchata, made from tiger nuts, and eaten with fartons! On the topic of food, Valencia's Central Market is the biggest fresh produce market in Europe with over 1,000 stalls.
Valencia's City of Arts and Sciences is beautiful, as well, and makes you feel like you are in futuristic world.
Finally, Valencia is known for Las Fallas. A traditional fire festival full of fireworks, explosive celebrations, and memorable artwork.
Sevilla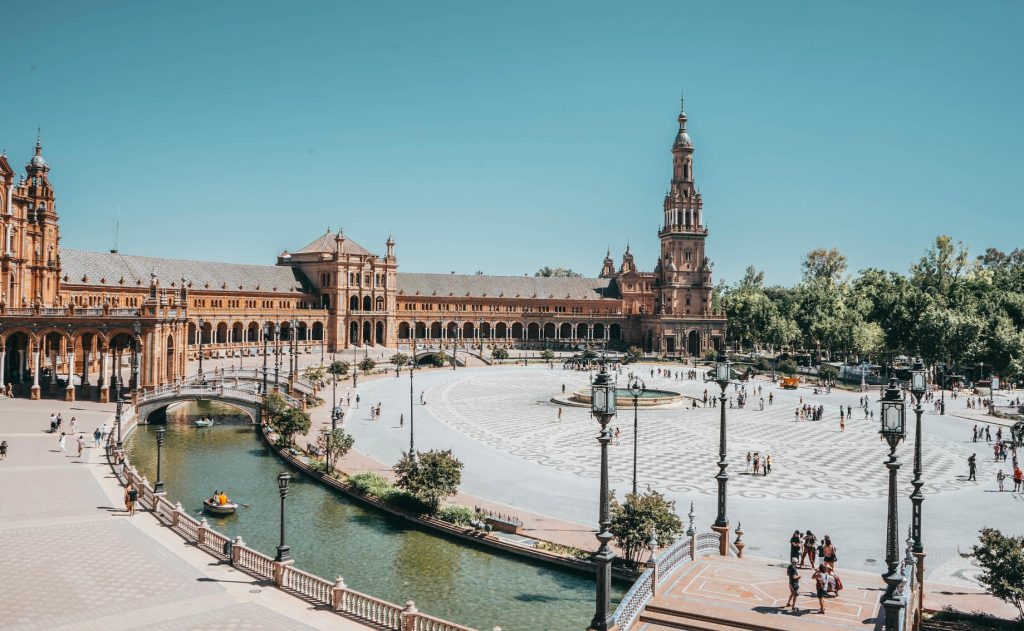 They say that being in Sevilla transports you back in time. With its narrow streets, horse-drawn carriages, and huge cathedral, the city gives off the impression of a small town.
…The funny thing is that Sevilla is actually Spain's 4th largest city, and one of its oldest.
Located in the South of Spain, visitors enjoy Sevilla because it is a time-capsule of traditional Spain in the 21st century. The city showcases countless flamenco shows with dancers in beautiful flamenco dresses; mouth-watering food markets; and even concerts throughout the year.
In true Spanish character, being in Sevilla makes you enjoy the present moment and know when to slow-down. However, this is not to say that the city is sleepy and dead. Quite the contrary, plenty of students and expats fill the streets with laughter and chatter.
Plus, it's well-connected within the city and to the rest of Spain. Not only is the city walkable, it also offers 180 kilometers of cycling paths, making it the most bike-friendly city in the country.
Aside from flamenco shows, Sevilla was once also known for its bullfighting. Nowadays, it is a controversial topic, but the city has Plaza de Toros, the largest bullfighting stadium in Spain.
It is also home to the famous Plaza de España, which is an impressive 50,000 square meters big. The plaza is surrounded by a canal, which you can traverse on a boat.
Being the stunning place that it is, Seville has also been a favorite for directors all over the world. Many films or shows have scenes set in the city, such as, Game of Thrones, Mission Impossible II, and Star Wars Episode II: The Attack of the Clones.
Málaga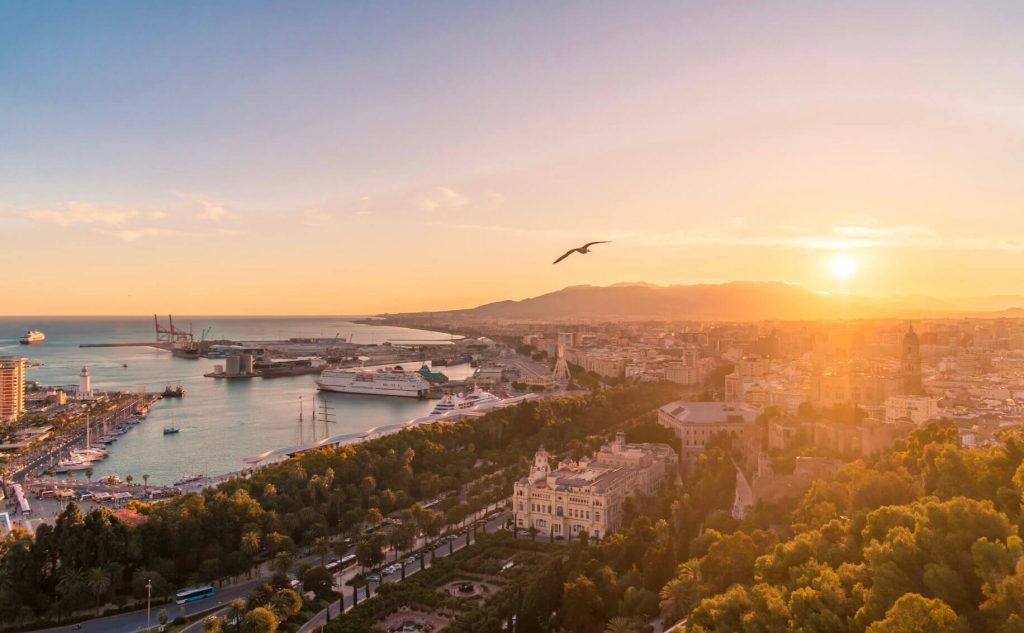 Malaga's Costa del Sol is one of the country's longest coasts. While Malaga is generally quieter than Barcelona or Valencia, one thing is for sure, this coastal city offers many sandy beaches to choose from. Take a sunset stroll on the boardwalk, or enjoy sardine skewers under the sun.
Foreigners come to Málaga to enjoy milder and sunnier climate all throughout the year. In some beach towns, such as Marbella or Benalmádena, you can also enjoy a good amount of nightlife.
However, if you aren't a beach person, Malaga is big enough that you can even live inland, closer to the countryside or mountainous areas.
Due the decent amount of expats and tourists in Málaga, it is common for people here to speak English, too. Like most areas in the South of Spain, the cost of living is cheaper and more budget-friendly.
The famous artist Pablo Picasso is from Malaga. The city has kept some of his best works at the Picasso Museum, and you can even visit his old home. For more recent artists, the actor Antonio Banderas is from here, too!
Malaga is also known for its white towns (pueblos blancos) like Mijas and Casares. These charming towns are small but have so much charm that they are definitely a must-see.
San Sebastián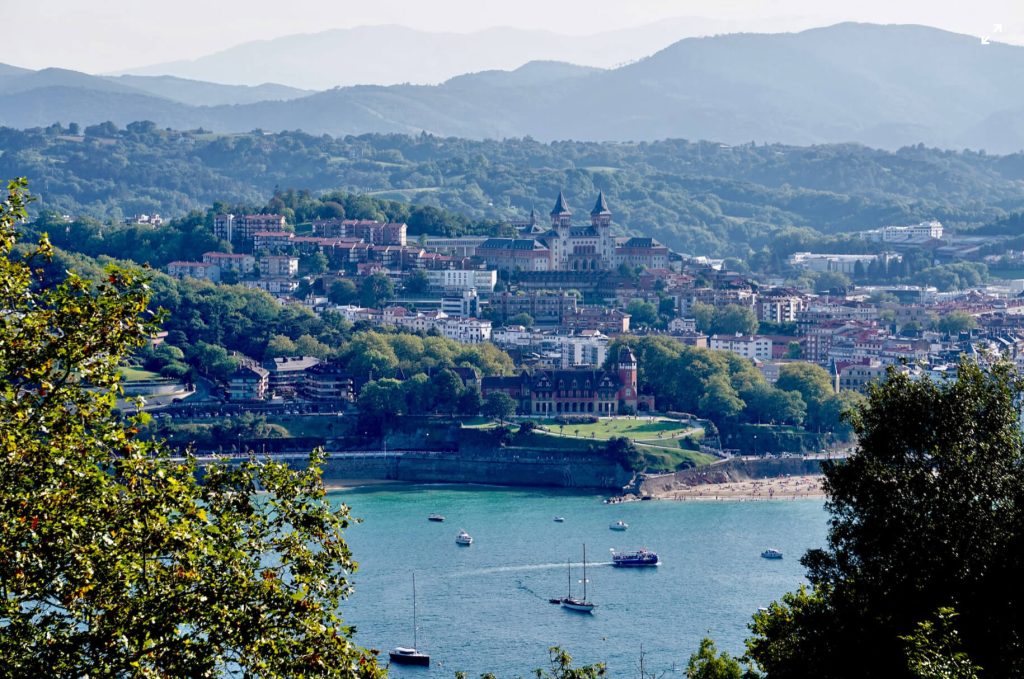 San Sebastián, located in Basque Country in the North of Spain, has majestic beaches and views. Even better, if you like to surf, Zurriola Beach, is recognised worldwide as having some of the best waves to catch.
More interestingly, because of its geography, it was harder for the Romans to invade Basque Country. That being said, unlike the rest of the peninsula, there is little Latin and Arabic influence in their original language (Euskara) and culture.
One thing to consider as an expat, however, is that the cost of living in San Sebastián is quite pricey. Moreover, because it is by the Atlantic Ocean, the climate is wetter. But if you are okay with rainier weather, it's a good trade off for their lush environment, elegant gothic architecture, and insanely delicious food (its amazing tapas will make it up).
No doubt San Sebastián is known for its mind-blowing gastronomy. The city has the second most Michelin Stars per capita in the world! From pintxos to txakolí, the culinary world here is a gift to discover.
Among many others, these are some of the reasons that make San Sebastian one of the preferred cities for students who decide to start studying in Spain.
Canary Islands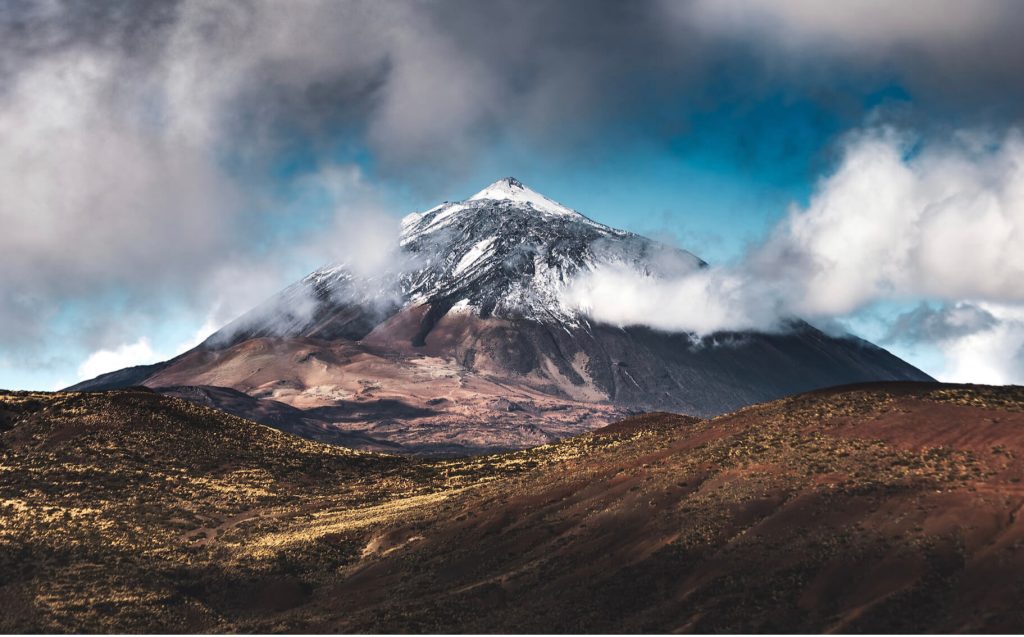 Outside of the peninsula, we have the Canary Islands. With a climate and landscape completely different from the mainland, it's the perfect getaway anytime of the year (many say it enjoys the eternal spring).
The volcanic archipelago has seven main islands that offer an abundant natural environment, with five of these islands being Biosphere Reserves.
From Timanfaya Natural Park in Lanzarote that makes you feel like you are in a sci-fi movie, to Mt. Teide in Tenerife which is Spain's tallest peak, to Fuerteventura's white-sand beaches and many bird species, there is so much to see.
Plus, if you are into outdoor activities, you'll be able to hike, snorkel, surf, and even paraglide here.
Even though this article targets specific cities in the country, we just couldn't pick one from in the Canary Islands. All their locations are amazing, and you'd have to choose yourself depending on your needs.
Even if they are part of Spain, the Canary Islands have their own gastronomy. They are known for their fried cheese and papas arrugadas served with their famous mojo sauce.
This archipelago is also known for how they celebrate carnaval. For example, the Carnaval de Santa Cruz de Tenerifeis a huge tourist attraction every year. Music and parades fill the cities with people in colorful and sparkly costumes.
That being said, the Canary Islands is probably one of the best places to retire or spend a gap year in. Many retirees from the UK, the US and even Spanish nationals choose it as their final home.
If you want to be one of them, you can read about how to do this with a retirement visa here.
Finally, as mentioned earlier, the Canary Islands is a volcanic archipelago. So while you can find white-sand beaches, it is quite a treat to see their black-sand beaches, as well.
Once you know your preferred Spanish city… what's next?
We hope that this article helped you out, and at least provided a general overview you can use as a guideline when narrowing your interests.
Do you know where you would like to live in Spain, or at least are between 2-3 options? If you do, let's get the ball rolling and move on to the next step: applying for a Spanish visa or permit!
There are general requirements and steps, but the details and legal processes can differ for each person. As a foreigner, the process may feel overwhelming, as we are talking about a new legal system and a different set of rules.
Nevertheless, we have assembled a complete guide so that you can easily grasp all your different options. Here you can read all about Spanish residency and each permit works.