Due to the characteristics of the new digital era, more and more individuals are becoming remote workers. The 9 to 5 in an office chair is no more a reality. Nowadays, workers from all around the world operate from countries that are completely different than those where their companies are located. That is what gave rise to the term digital nomad. And Spain is the perfect place to become a remote worker. No surprise that many of those workers choose it as its new working destination. But which is the exact process? How can you transition from working in your home country to becoming a digital nomad abroad? How to work remotely from Spain?
In this article, we are going to lay out everything you need to know in order to move abroad and start working remotely in the Spanish territory.
We want to help those of you who are tired of working in an office and would like to enjoy as much as possible their working routines in a wonderful country such as Spain. And that is why we will cover the main steps you need to follow and the considerations to be made in order to enjoy this amazing experience.
Why is Spain the Perfect Country for Remote Workers?
It is not a coincidence that many individuals who want to start working online and abroad choose Spain as their new residence. 
The country has everything you need in order to become a digital nomad or a remote worker. But, why exactly? What does it make Spain the perfect spot for remote workers? Let us give you 5 reasons so you will be convinced forever.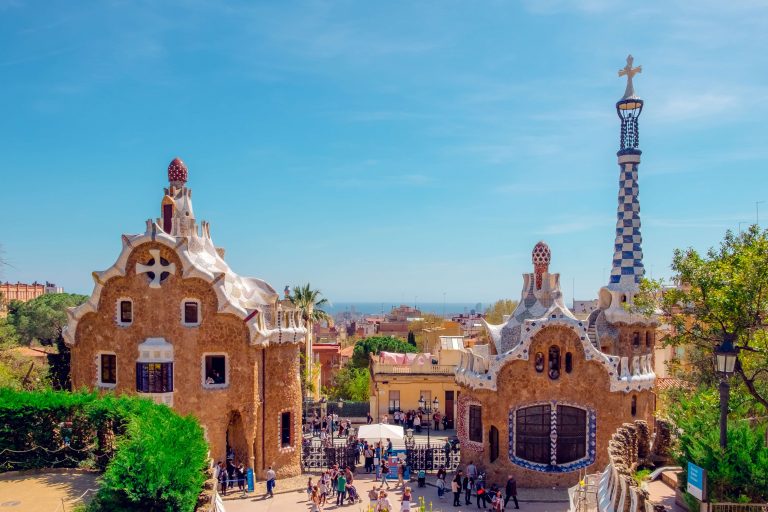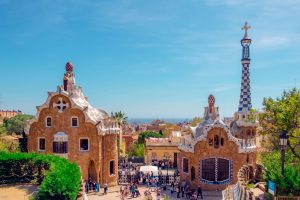 1. Ideal economic atmosphere
As we have mentioned, many expats who want to start working remotely choose Spain as their destination. And this can only mean one thing: more people like you. Spain enjoys an economic ecosystem full of entrepreneurs and digital nomads. Tons and tons of events are held every single week for people within different industries: online marketing, graphic design, investment… You will find your sector covered for sure. Just go on meetup.com, type your industry, and see how many results pop up.
Furthermore, tons of networking events are also organized. The result? You won't have any trouble in meeting other people in the same situation as you which whom you can create strong ties and positive synergies when it comes to working. 
2. Supportive work/life balance
The Spanish rhythm is much different than that in any other country in the world. Do people work? Yes, for sure they do. But always saving time to enjoying life, meeting people and having social interactions, and relaxing. 
This means that you will be able to hustle hard for 8 hours a day (or more), but then you will also have many opportunities to disconnect and recharge your battery for the following working day. What else would you need?
3. Fantastic Weather
Fantastic weather all year-round. Summers that invite you to enjoy the Mediterranean sea, and winters that are not really cold. And there is no denying that enjoying this weather conditions will positively impact your mood. 
Because it is not the same waking up in a dark rainy day than waking up on a sunny morning that invites you to work in the terrace of a cafeteria in the middle of the street. The quality of your working hours will drastically improve in Spain!
4. Affordable cost of living
Many digital nomads choose Spain because they can enjoy a more than decent life with less than 1.000€ per month in many Spanish cities. Yes, for sure it is not the cheapest country in Europe. But everything from food to rental prices (if you do your research) is more than affordable. 
Just to mention a few statistics, Barcelona and Madrid, the biggest and most important cities in the country, are way cheaper than London, Paris or Amsterdam; just to mention a few.
5. Food and culture
And, finally, what most enjoy. The Spanish gastronomy and culture. No matter where you go in the country, north, south, east, or west; there is one thing that is certain: you will get delighted by the cuisine of the country. Paella, Spanish tortilla (tortilla de patatas), tapas… If you are kin on eating, you will be in paradise. 
And that, for sure, is supported by a culture that puts the emphasis on the collective group. Eating is a really important facet of the Spanish life because it is the means to get in touch with your family and friends. 
The Main Steps to Work Remotely from Spain as a Digital Nomad
We hope that with those 5 reasons you are now more than convinced that Spain is the perfect spot for continuing your career.
But now we face another important issue. How does the whole process work? How do I become a remote worker in Spain? What's next is a step by step guide on how to start your digital nomad career in the country.
First of all, find a job
That is the first step, finding a stable source of income. Even though we said that the cost of living in Spain is more than affordable, our advise is not to risk it and enter into the country with the homework done. And that homework means having a job that enables you to work online. 
But don't worry. You won't find any problem here. Many companies nowadays hire remote workers, and many others accept that their employees start working abroad. 
Furthermore, there are tons of online websites in which you will be able to rump up your freelance career doing multiple jobs for different companies. The most important ones are Freelancer, Fiverr or Upwork. Those are perfect solutions if you would like to get hired for your freelance services online. You just need to publish your offering or search for someone looking for the services you can provide, and match!
Which are the most demanded jobs nowadays? Everything related to online marketing (SEO, SEM, email marketing, social media management,…), graphic design, web development, and programming. If you publish your offers for that, you will have work assured. 
Just to give you some extra ideas, you can find here great business investment opportunities to start in Spain with nearly no budget. Furthermore, here you will find some useful tips to find a job in Spain. 
Choose the city that will be your new base
You have found a job or you are planning to offer your services as a freelance online. Furthermore, you know that Spain will be your new country of residence. But now it is time to make another important decision: where exactly are you going to live? 
Our advice is simple. Choose one of the biggest cities or its metropolitan area. This is, Barcelona or Madrid. 
And the reasoning is simple. If you start working remotely, you need to be well-connected. Not only in terms of resources, internet connection or infrastructures. But also in terms of people. 
Madrid and Barcelona, as the major cities in the country, harbor the biggest expat communities. This means that you won't find any problem in meeting like-minded people there. 
But, something that may be even more important, they are business hubs. Barcelona and Madrid are regarded as one of the major startup capitals in Europe. This means that those two cities are the perfect spot for making new connections that can dramatically accelerate your career, and Barcelona is perhaps the best place to build your startup.
Yes, it is certain that the cost of living is more expensive there. But you don't need to live in Barcelona or Madrid itself to enjoy its benefits. They are really well-connected, and all the cities and towns that surround them (which are much cheaper) can be the place in which you are based. And that without losing the possibility to be in the capital center in a few minutes. 
If you need more information, here you can access a complete guide on the best cities in Spain for digital nomads.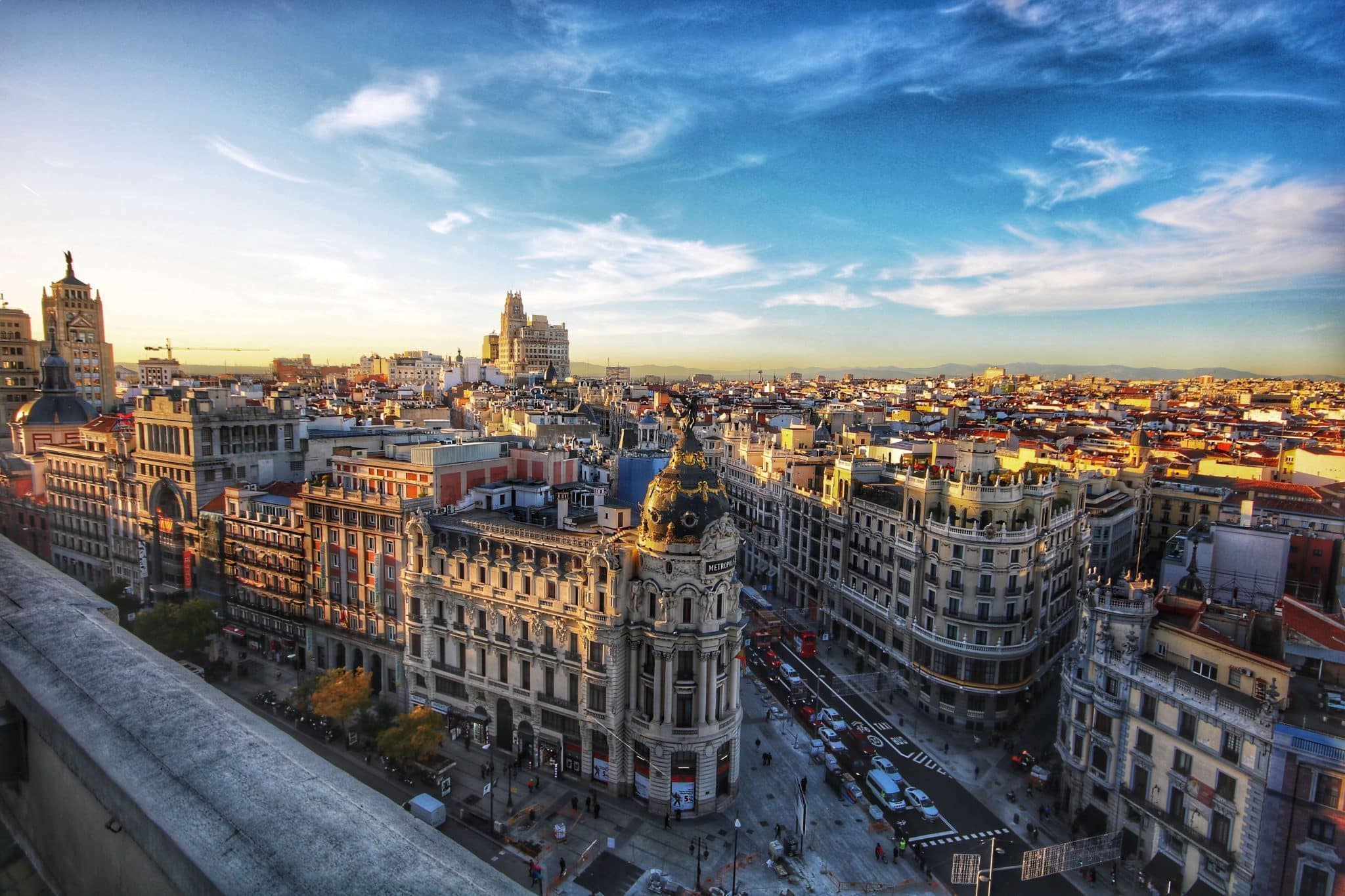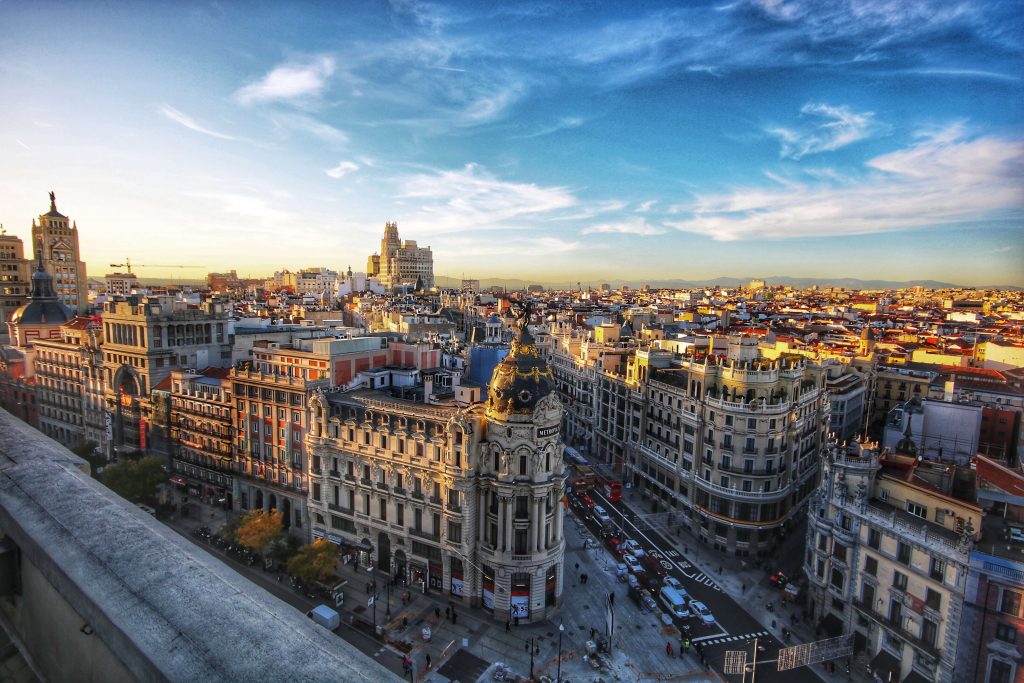 Applying for the right visa: the digital nomad visa
Before, many foreigners who become digital nomads in Spain applied for the the non-lucrative visa.
But is that really possible?
As we explain through this article, legally speaking it is not possible to work remotely with the non-lucrative residency.
Even though many non-EU citizens have managed to do so in the past, currently the vast majority of consulates will reject your application for that same reason (as we have seen from 2020 onwards, and especially after the pandemic).
Then, what is the solution?
The visa for digital nomads, the newly created residency allows you to work for a company (or several ones) outside Spain, as well as enjoying many tax benefits (as you would just pay a flat fee of 24% on your income tax).
We are talking about a 3-year residence permit (that can be renewed for 2 extra years), which offers a fast-track application in just 20 days and also allows you to include your relatives within your application.
You can learn more about this new residency to work remotely here.
Do you have any doubts so far? Ask our lawyers anything or keep reading for more information:
Be aware of the Spanish schedule
Let's now start focusing on the day-to-day operations. And, in that sense, there is one thing you will need to keep in mind. The way Spanish citizens schedule their days is completely different than how they do it in other European countries. 
Just so you can understand, here is a brief summary of how a normal day goes:
The working day starts at 9.00 am.

At around 11.30 people tend to do a break in order to have a snack

From 14.00 to 15.00 it's lunchtime

At around 17.00, another snack

The working day usually ends at 19.00

21.00, time for dinner
And, if you can make room for it… siesta! It is a quick nap usually taken after lunch to get more energy for the rest of the day. It is worth a try!
But, apart from the usual schedule, there is one more thing every remote worker must understand. The timezone differences, something that will have an impact on your meetings and emails. 
Spain shares the same time with nearly all of Europe. But, if you happen to do business with Asia, for example, then bear in mind that you will share just a tiny amount of the working day, and you will need to plan in advanced. When it comes to America, the time differences are around 6 hours, something more manageable. 
Planning your day: choosing your working desk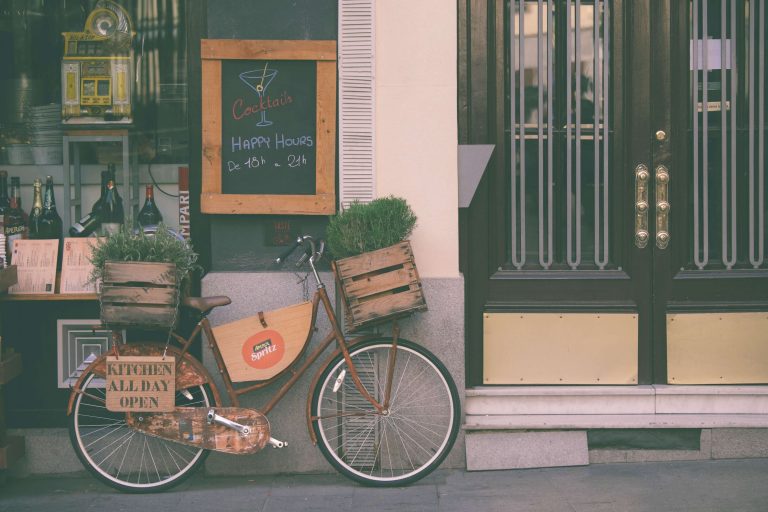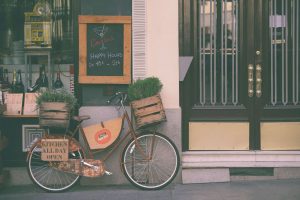 One of the positive things about being a remote worker is that you can work from wherever you want to. It does not matter if you work one day from one and the other one in any office. That is completely up to you. 
Nevertheless, having routines is good. And having different spots in which you feel comfortable to work is also really positive. 
That is why clearly defining the different options you have as offices will be important. In that sense, you can:
Work from home. If you have a good internet connection and you are one of those that want to get up from bed and jump straight away to work, this option is perfect. You just need to make sure to have a good internet connection, and you are set to go. Nevertheless, you must bear in mind that, on the long-run, the lack of contact with anyone else can be detrimental for your performance. We are social beings, and working isolated from home may not work for everyone. 
For those who need to see more people… go to a cafeteria. If you have chosen Madrid or Barcelona, you will find one in every single corner. Cafes are the perfect spot to enjoy a good cup of coffee while you go through your working hours. Just make sure to choose one with a charming environment and with a good Wifi connection. Here you will find a list of recommendations for the best cafes to work in Barcelona. 
Enroll in a coworking space. Finally, the options for those who want to network and meet new people with whom to create positive business synergies. Every year more and more coworking spaces are being created. And its success its something completely understandable: they create the perfect atmosphere for those remote workers who need to be in touch with other individuals. You will pay a really small fee for having your table and internet connection. And you will be surrounded by other digital nomads with whom you can meet and hang out. 
Do you need help with becoming a remote worker?
Now you know all that is important when becoming a digital nomad in Spain and working remotely. 
But maybe you don't want to focus on the legal part, or you want help with starting your new life in Spain. Well, we are here to help you with that. We have already assisted hundreds and hundreds of expats worldwide with their immigration, tax and business issues in Spain, and now we want to help you out. 
It is simple: reach out and we'll guide you through it all. Your delighting life in Spain as a remote worker is waiting for you!
Book a consultation with one of our lawyers and solve all your doubts: