News > Immigration news in spain
Join our email list and be the first one to receive the exclusive legal advice that will make your life simple in Spain!
Are you looking for something specific?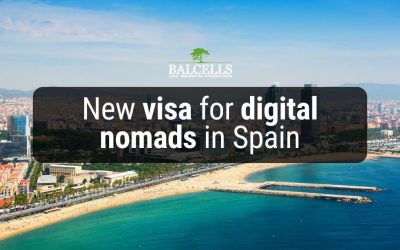 Finally, what many digital nomads have been waiting for will become a reality. In the upcoming weeks, the new digital nomad visa will be published and available, and foreigners wishing to move remotely from Spain will be able to start their applications. What's next...
read more
WE WANT TO HELP YOU IMMIGRATE TO SPAIN EASILY
With all the articles you can read on this page, our aim is simple. Make your new life in the country as easy as possible. That is why we cover the main relevant issues regarding the Spanish immigration law, so there is no legal issue you have doubts about. Regardless to say, al the information you can find here is 100% trustworthy. Why? First of all, because we have years of experience dealing with clients worldwide. And we have helped with any possible situation you can imagine of when it comes to obtaining a residence permit and creating a new life in Spain. On the other hand, our immigration lawyers are constantly dealing and receiving information from the Foreigners Office, institution in charge of resolving visa applications.
Which are the main topics you will learn about in our news section?
HOW TO GET YOUR RESIDENCE PERMIT OR VISA
You will find complete guides that will help you define which is the right permit in Spain for you, and how you and your family can obtain it sucessfully. Our strategy is simple: we outline a step by step process so you know everything, always including the main documents, requirements, and useful tips that will make you enjoy a successful application. 
ADVICE THAT WILL MAKE YOUR LIFE IN SPAIN AS AN EXPAT EASIER
Because once you finally get your residence card, there will be still many legal issues unsolved. And we also want to be there for you, and make it simple. We have articles that tackles all the paperwork you will be facing in order to settle in the country. Opening your bank account as a foreigner, registering your address… You will find everything here. 
LATEST UPDATES AND NEW POLICIES IN THE IMMIGRATION LAW
Our team of lawyers are always up to date with the latest immigration policies and regulations. Not only do they go nearly every day to the different immigration offices nearby, but they also read all the published BOE's and laws that are being published by the Government, so you can receive that information firsthand.