At our offices, we deal over and over again with foreigners from all around the world who have decided to settle in Spain. And we repeatedly see the same mistakes made. Mistakes that with a bit of preparation and careful thought could be more than avoided to ensure a smooth transition into their new lives in the country.
And, in this article, we gathered them all so that you don't make them yourself.
What's next are the main 7 mistakes you MUST avoid at all costs when moving to Spain (and what to do instead to enjoy a smooth and successful transition!)
Waiting until the end to manage your residency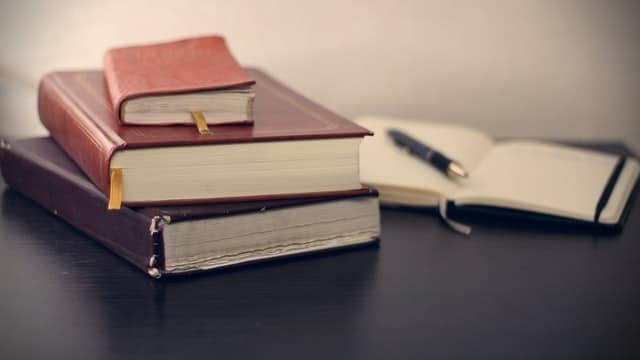 Perhaps the first and most important thing you must do when moving to a new country is to make sure the (boring) legal part is solved.
That is, obtaining a valid residence permit that will allow you to live (and work) legally in the country.
Then, if that is one of the keys and most important parts of the process, it is surprising how many tend to wait until the end to address it.
The thing is that the vast majority of residency applications take time (and usually much more than expected).
You will need to fully understand how the process works according to your particular case, prepare all the required documents, submit the application, and… wait for a positive resolution (which can last over 3 months).
Besides, here is an important piece of advice: never underestimate Spanish bureaucracy. If there is a thing that it prides itself on being, that is slow.
That is why you should plan your move in advance, way before jumping on your plane to Spain, consider all the steps required, and navigate through them with enough time.
And, as a pro tip: within this process, make sure to get your NIE as soon as possible! This number will be the key to ALL your subsequent legal steps in the country.
Not learning enough Spanish to survive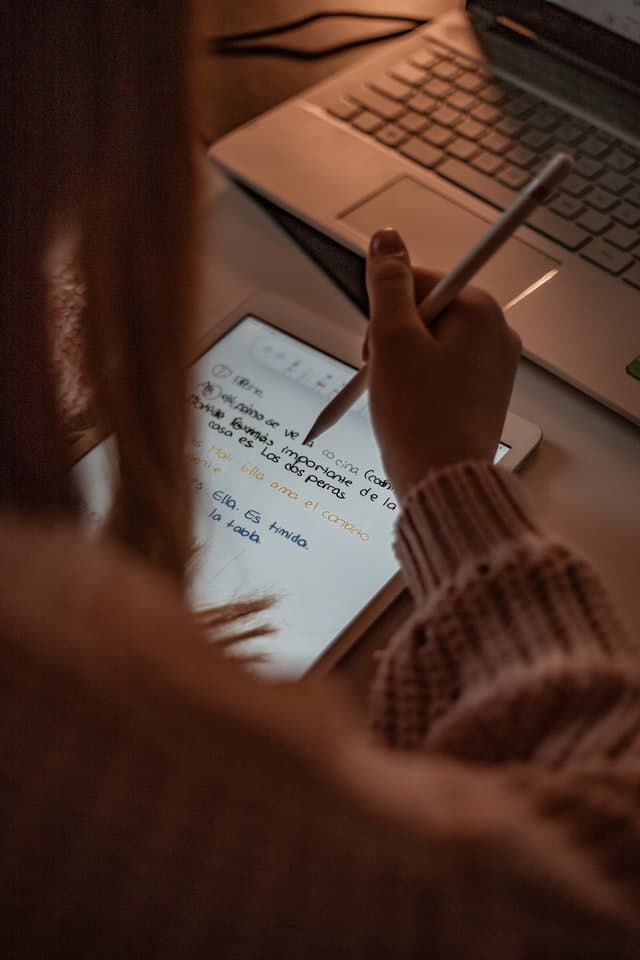 Yes, English is nowadays everywhere, and nearly all younger generations should speak this language.
But, in Spain, that assumption will not get you too far, since many people speak exactly 0 words of the language.
And here is where we find a big mistake many foreigners tend to make: not learning, at least, the basics.
The truth is that you will embark on several processes when moving to the country. Processes that are essential for establishing yourself, and in which stakes are high.
Finishing with all the required legal paperwork, negotiating your rent or purchasing a property, etc.
And, for those procedures, you will need either the direct help of someone who fluently speaks Spanish, or to know the language yourself so that you can protect your interests.
So even though you could survive with just English, if you want to live well enough, some Spanish is required (otherwise you will end up depending on others too many times).
Not getting your empadronamiento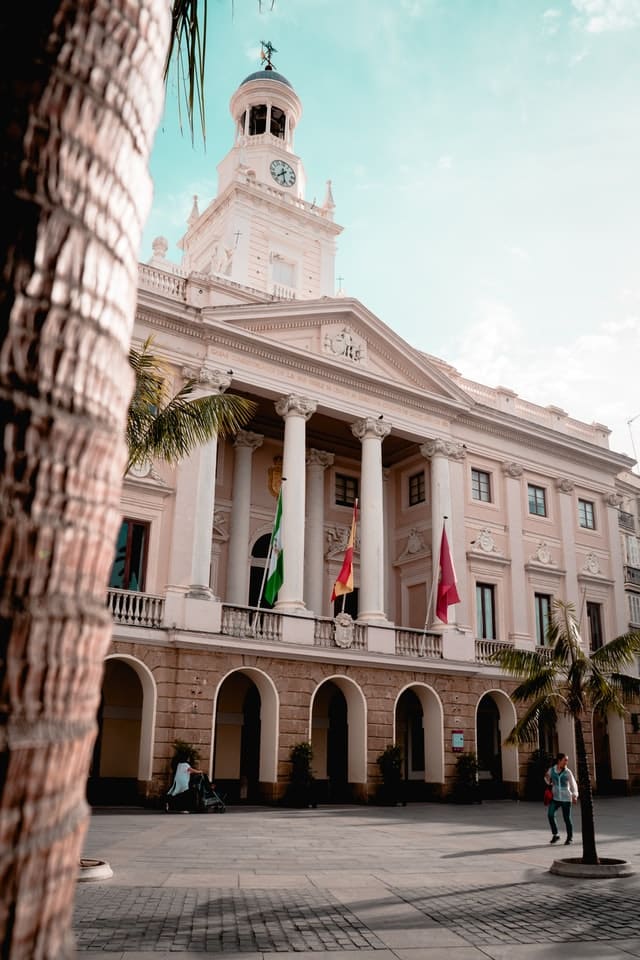 Registering for your empadronamiento may be one of the most important procedures you will carry out in your entire life as an expat in Spain.
Not only will it be essential for all procedures with the immigration office, but also with subsequent legal steps in other institutions.
But, what is exactly empadronamiento?
Basically, it is the document you will get confirming that you have registered at the city hall as a resident, and that ties you to a specific city or town in the country.
It is the document that states that you live in X street and Y number and that you started doing so on a specific date.
The mistake here is simple: not making the attainment of this document your top priority when arriving in the country.
It should be one of the first things you do, and this will turn out to be of immense help in the near future (as you will need it for nearly everything!).
Healthcare access, residency applications and renewals, and many other things won't be possible without this basic document.
Here you can find a complete guide on how to get this document, which are the required documents to obtain it, and where exactly can it be obtained.
Not engaging and joining expat communities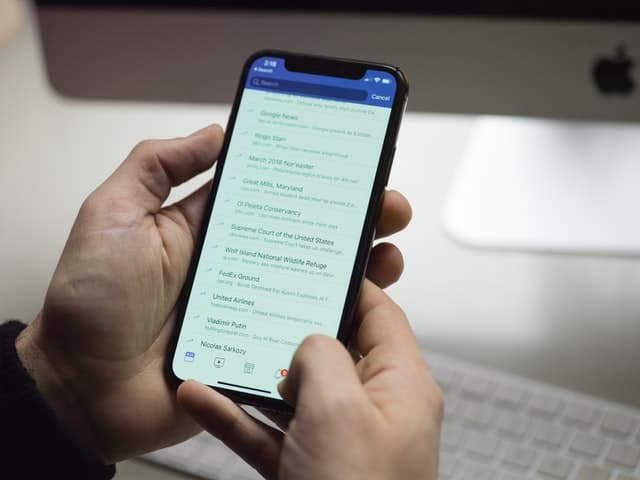 Many of the mistakes in this article could be avoided with a simple action: joining many of the expat groups and communities of foreigners who are already in Spain.
Expats who have been in your same situation before, who experienced the same problems and roadblocks you are experiencing now, and who had to find their way to solve them.
That is, others like you but who have all the answers!
Hence, being in touch with those communities can end up being invaluable.
And in fact, you have it quite easy, as there are today many Facebook groups that are free to join in which foreigners ask key questions and share their advice and insights; as well as meetups and other face-to-face events held in all major cities of the country in which you will be able to meet them.
Traveling to Spain without your residency (can be too risky)
While it is true that some residence permits can be applied directly from Spain after entering with a tourist visa (like the student visa, the golden visa or the family member of an EU citizen); it is not always the case.
In fact, all permits under the general immigration regime must be applied directly from the country of origin.
And it is not uncommon to find foreigners who hoped to obtain residency once after being in Spain, to discover that they need to go back to their countries and start the application from 0.
Either because the application must have started before traveling, or because they are missing a crucial document that is at home.
Hence, here our recommendation is to plan in advance and understand what are the requirements for your chosen permit.
If after planning (ideally with an expert immigration lawyer) you discover that you can do the whole process from Spain (because the specific permit allows it + you have certain which are all the required documents), then directly travel to the country.
But, otherwise, take some time first and avoid the move without that certainty.
Buying a house too fast (without renting before)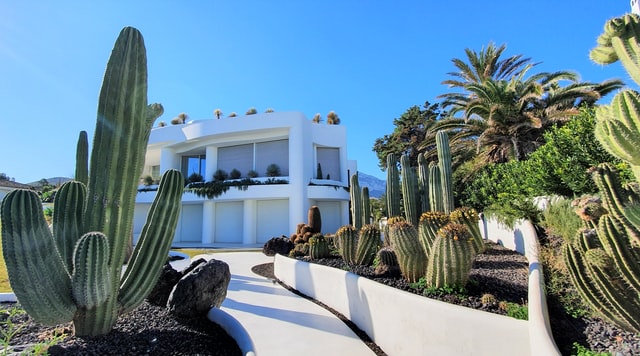 Yes, there are great advantages of purchasing a property in the country, like directly obtaining a golden visa if the investment made was above 500,000€.
Nevertheless, that entails some risks.
The Spanish territory is made up of a completely varied and diverse landscape.
There is no region like the other, and in order to make sure you chose the right place to live, there is no alternative but to experience it by yourself.
Hence, our advice here is to rent first. Rent an apartment, meet your neighbors, walk and walk in the surrounding areas, and experience what is it like to live there.
And once you are certain you have found your place… buy (by using these expert tips)!
And this strategy may end up being really useful if you consider the big costs of failing in choosing your residence.
If you buy a house, regret it, and want to sell it to find a new opportunity… you will lose the 19 to 23% of capital gains tax associated with selling any asset.
And that is a lot of money!
Submitting your residency application yourself… with the information you find online
While it is true that nowadays there are tons and tons of articles and of information online, you must be careful when trusting online sources, especially when it comes to something as important as your residency application.
At our office we find many foreigners who started their procedures by themselves, using different online sources to guide their actions, to then needing to go many steps backwards and start over again because there was a crucial mistake.
When applying for a residence permit you will have to prepare many documents and make sure to meet a list of requirements (which in many cases can be longer than what you can find online).
And the problem is that one-size-fits-all solutions do not abound in this field, and thinking that is the case may lead to big problems.
Hence, our recommendation is to always rely on an expert lawyer to guide you step by step.
To first understand what all your options are, which is the best one according to your needs and situation, and then plan how to go for that option step by step.
Without missing any document. Without failing to meet that important and hidden requirement that could get your application rejected.
At Balcells Group we want to make sure you not only avoid making this last mistake but all other 6 as well. Hence, if you want to move to Spain in an effortless and smooth way, get in touch with us and get started today.
Book a consultation with one of our lawyers and solve all your doubts: