Tired of paying high tax amounts? Then this section is for you. Stay updated with the latest tax news in Spain for foreigners and which regulations can help you optimize your tax payments. We will go from the generic overview of the Spanish tax system, and then dive deep into each of the taxes you need to pay (both for residents and non-residents). Always providing the exact rates, allowances and useful tips for optimization!
Join our email list and be the first one to receive the exclusive legal advice that will make your life simple in Spain!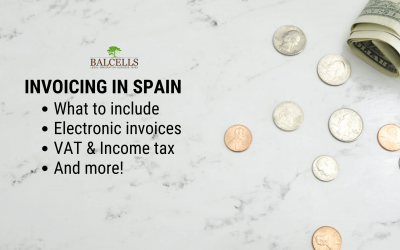 Whether you are a self-employed individual (freelance) or a company, sending invoices to your clients will be essential. That's the way to justify and to get paid based on the products sold or services performed. However, many companies or individual workers are...