Tired of paying high tax amounts? Then this section is for you. Stay updated with the latest tax news in Spain for foreigners and which regulations can help you optimize your tax payments. We will go from the generic overview of the Spanish tax system, and then dive deep into each of the taxes you need to pay (both for residents and non-residents). Always providing the exact rates, allowances and useful tips for optimization!
Select the article you would like to read: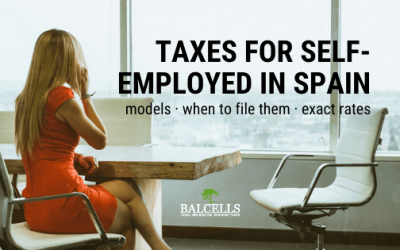 The idea sounds promising: becoming a self-employed worker while enjoying the amazing life Spain offers. No boss, no fixed schedule. You can organize yourself to devote time to experience the Spanish lifestyle. But then, something bad happens: taxes. And self-employed...