If you have money to invest, don't want to go through tedious paperwork, and would like to live and work in Europe, the Golden Visa Program may be one of the best options for you.
There is no denying many foreigners find it a worthwhile goal, as obtaining a European passport or permit is the perfect gateway to start exploring and freely traveling through this culture-dense region.
The Golden Visa, like its name, is quite a treasure, as it makes this dream easy. Let's look into what it is, which European countries offer it, and the differences in their requirements plus the application process so that you can understand what is the best European Golden Visa for you.
What is the Golden Visa Program in Europe?
The European Golden Visa Program is a residence-by-investment scheme. This means that Non-EU citizens can make an investment in a certain country, and thanks to that obtain residency. Each country that offers this residency path has multiple options (for example, in Spain you purchase Spanish debt), but the common denominator is mainly investment through real estate.
The great thing about obtaining this residency is that you will usually be able to travel freely within the European Union and work in the country that you applied in. You can also apply for joint applications to bring your family along with you thanks to your same initial investment.
The upside, then, is quite clear: you can get residency in a European country while avoiding the long and tedious immigration procedures that the rest of residencies require. As governments introduce this figure in order to attract foreign investment, all obstacles to moving to that country are reduced, hence offering the expat an easy and straightforward application.
The question, then, is what is the best European golden visa or which one should you choose? Each country has its own requirements, and some golden visas are easier-to-obtain than others.
Let's discuss that in the next section.
Which European Countries Offer a Golden Visa?
Currently, there are six European Countries that offer the Golden Visa. These are Spain, Portugal, Greece, Italy, Malta, and Cyprus. The specific requirements, including minimum investment, do differ from country to country.
And that is also true for residency length (duration of the initial card). Nevertheless, they all have one thing in common: as long as you keep the investment, you will be able to renew and stay in that country for the long run.
Next, you will find a quick summary of the main differences between each European golden visa.
Golden Visa in Spain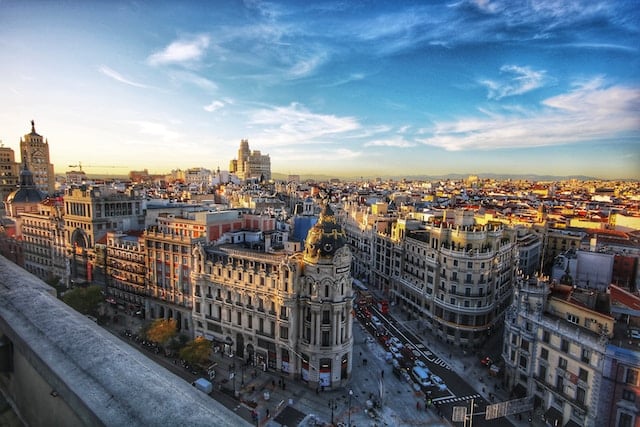 Of course, we have sunny Spain. It's no surprise that the Golden Visa is gaining a lot of popularity in this country as the requirements are quite simple.
One of the main upsides it offers comes with application flexibility. Since it is under the Entrepreneur's Law, the Spanish Golden Visa can be applied for directly in Spain, while you are on a tourist visa.
All you need to do is invest €500,000 in real estate or up to €2 Million in Spanish companies, Spanish public debt, or government bonds, and you can get this residence permit for 3 years (which can be renewed for 5 extra years). Then, you will be able to obtain permanent residency, and after 10 years of legally residing in Spain, you can apply for Spanish Citizenship.
You will find that the investment amount for Spain is higher than neighboring Portugal's. However, Spain is also more flexible regarding property options.
You don't need to put all your money into one asset! Instead, you can buy several properties to reach the total amount of €500,000. You can also apply for the Spanish Golden Visa using a property you have previously purchased, as long as it was purchased after the implementation of the Golden Visa law in 2014.
Another great thing is that applicants don't need to become tax residents under this permit, so then you'll only need to visit Spain once a year.
If you would like to apply for an investor's visa in Spain, read about the process, requirements, and benefits here.
Golden Visa in Portugal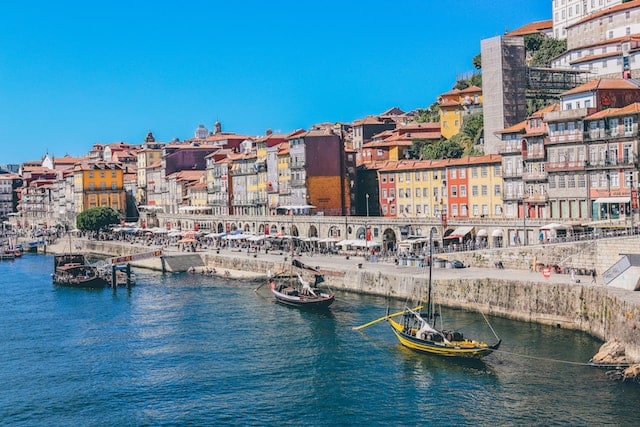 Portugal is one of the best options for investors. It is definitely one of the cheapest Golden Visas in Europe, with a minimum investment amount of €350,000 for real estate. (Cyprus is the cheapest, but you will find later in this article that it has fewer benefits.)
Portugal's Golden Visa also allows you to apply for citizenship after only five years. This is the fastest in Europe.
The sad news is that as of February 2023, Portugal announced the removal of their Golden Visa scheme. By the end of 2023, the law will be fully in place. This law has been processed in order to address the housing problem in the country.
However, it is still possible to apply until the law is officially published. Also, they will not abolish previous applications, and there will be no changes to renewal requirements.
Like Spain, Portugal is part of the Iberian peninsula. So climate and vibes can be similar in some ways. As Portugal's Golden Visa comes to an end, Spain is your next best option. If you are still not convinced about the swap, here you can find everything the TOP cities in Spain have to offer (which may finally convince you). 
Golden Visa in Greece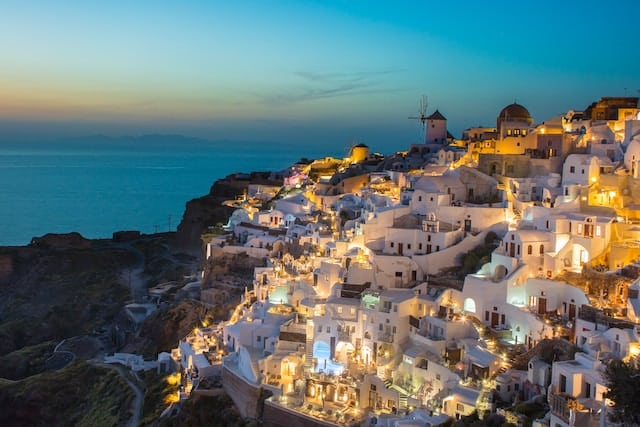 Previously the cheapest golden visa in Europe, Greece's minimum investment amount used to be €250,000. However, this amount has doubled to €500,000 for the Greater Area of Athens, the Municipality of Thessaloniki, and the islands of Mykonos and Santorini.
Similar to the issue Portugal is facing, this measure is aimed at giving priority to locals and making real estate more affordable for them again.
For the year 2023, applicants can qualify for the previous amount if they make a 10% deposit before July 31.
With this Golden Visa, you need 7 years of residency before you can apply for citizenship.
Golden Visa in Italy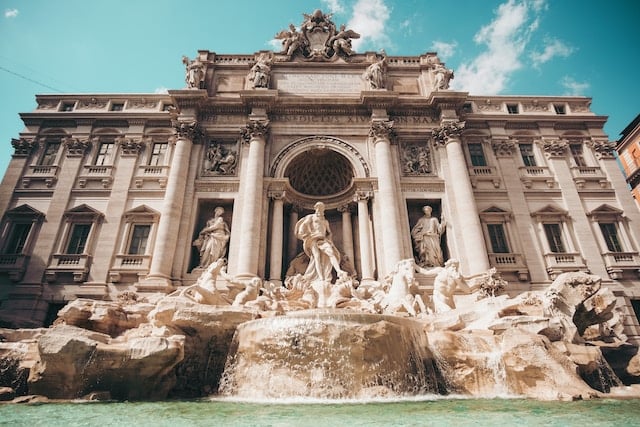 Another EU Golden Visa is the one of Italy. Definitely a favorite of many for its popular gastronomy, full history, and beautiful cities.
Something to note though is that Italian residency through investment is not through real estate. Instead, you can invest €2 Million in government bonds, a philanthropic donation worth €1 Million, make an investment of €250,000 in start-ups in the country, or invest €500,000 in corporate bonds/shares in order to obtain this permit.
The Italian investor residence permit is initially for two years, then you can renew for three. After five years, you can have permanent residency, and after 10 you can apply for citizenship.
Golden Visa in Malta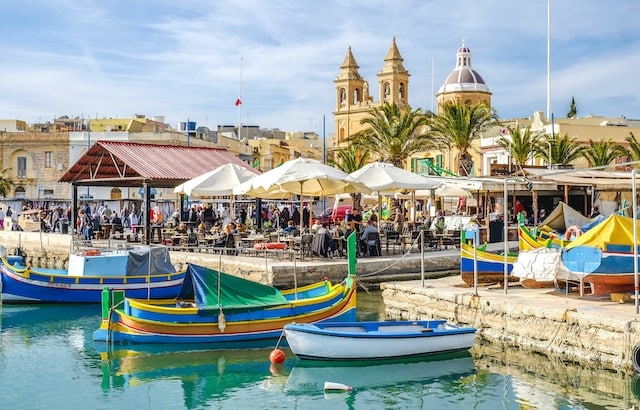 Malta has a Golden Visa, as well, but it works a bit differently than the cases we have seen so far, as there are two schemes.
On the one hand, you have investment for citizenship, and on the other investment for permanent residency. Like Italy, however, investing in real estate won't work. Rather you invest in funds or make donations.
For the one-year program to citizenship, the applicant must invest €750,000 in the national development fund. After a year, the individual can apply for citizenship. This makes it one of the easiest golden visas in Europe. For the three-year program to citizenship, the applicant must invest €600,000.
Next is the Malta Permanent Residency Programme (MPRP). After 5 years on a permanent residency, you can apply for citizenship.
To obtain permanent residency in Malta, you need to invest in quite a number of things. Some of these include making a donation of €2,000 to a non-governmental organization, and renting a property for a minimum of €10,000 in the South of Malta/Gozo or €12,000 in the rest of Malta for a year. You can read the rest of the investment requirements here. 
Golden Visa in Cyprus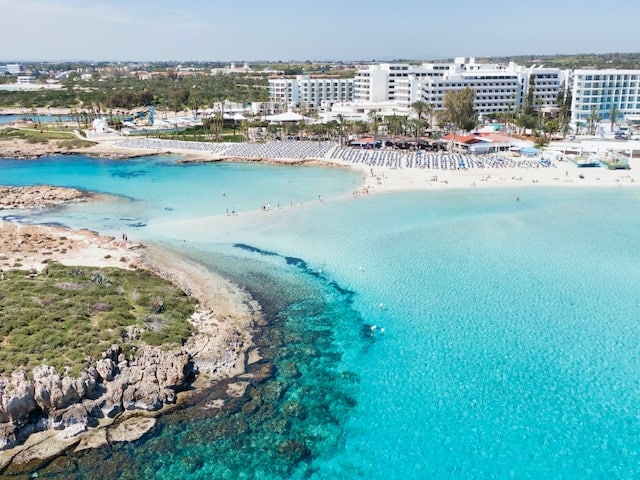 The final country in Europe that offers the golden visa is Cyprus. The applicant must make a €300,000 investment in real estate, and renew the residency every two years. This is the cheapest European Golden Visa regarding real estate.
It is important to note, however, that although Cyprus is in EU territory, it is not part of the Schengen Zone. Thus, you will not be granted a visa that allows free travel within the Schengen with Cypriot Permanent Residency.
Permanent residency holders cannot work in Cyprus either. Your income must come from outside the country. However, you do not need to physically live in Cyprus during this time. You only need to visit the country for one day every two years!
Golden Visa Europe Comparison
Next you can see a table doing a quick comparison between all golden visas in Europe, so that you can easily grasp their main differences: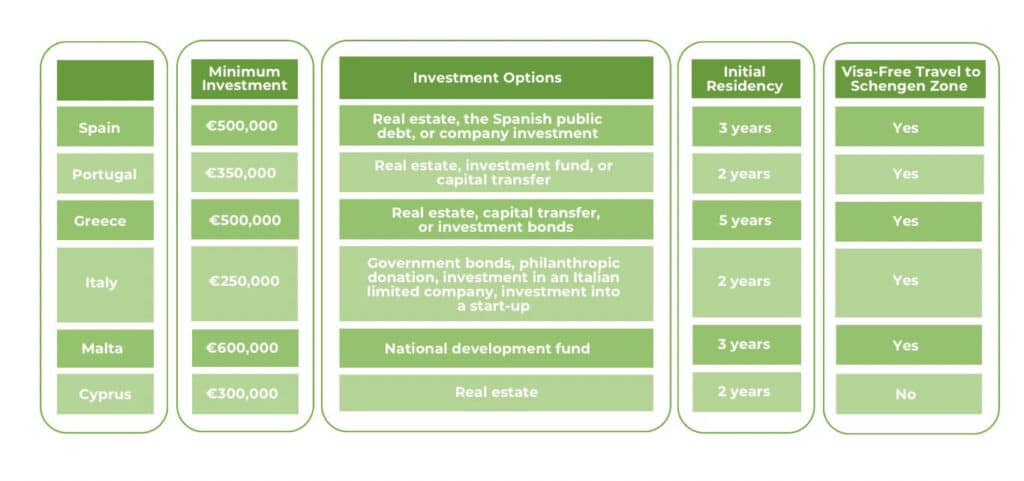 Which is the best European investor residency for you?
It is no doubt that each of the six countries has something wonderful to offer. It's all a matter of which place best suits your interests, and where you want your money to go.
If you're looking to move to Spain, then you've come to the perfect place. Our lawyers are well-experienced in the Spanish Golden Visa Program and will make the process extremely easy for you. Contact us here!