No matter the season, Spain is a favorite travel destination for many all over the world. There's sunshine and sightseeing in winter, pretty parks to have picnics in spring, lively beaches in summer, and traditional wine festivals in autumn!
On top of the good food and friendly people, there's always something to do. It's quite clear why many visit the country.
If you're thinking of coming over and experiencing what Spain has to offer, your first step may be to apply for a tourist visa.
If it is, you've come to the right place. In this article, we will cover all the important information you need to know about getting a tourist visa for Spain. You'll learn about the application process, find out the general requirements, and figure out if you can extend your tourist visa at the end of your stay. Let's get to it!
What is a Schengen Visa?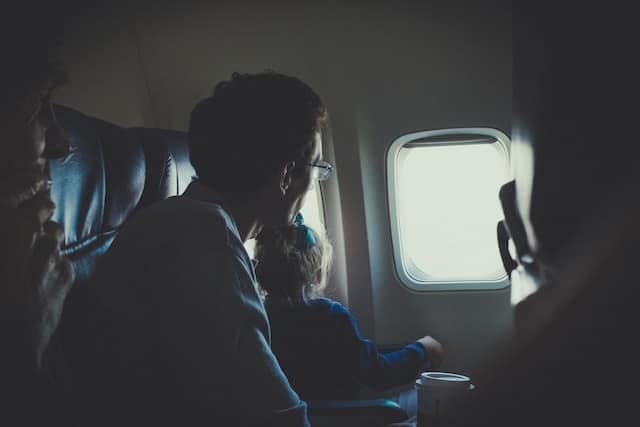 A Schengen visa is a 90-day stay authorization that allows non-EU citizens to travel and move within the Schengen area freely in order to visit and to tourism.
Then, before anything else, we must define what this area means.
The Schengen Area is a huge territory made up of 27 countries in Europe. Within the Schengen zone, countries have removed all passports and border control, meaning easy travel between them.
That being said, if you have a Schengen visa, you can easily travel throughout the whole European Union while your visa is valid.
Now, the EU country that you are entering from and staying in the longest is the country that will process your application. This country will give you a Schengen visa or, in other words, a tourist visa.
The Spanish tourist visa lasts for a maximum of 90 days (even though sometimes you can get one for less time, depending on your plans in the country). If you would like to stay longer than this time period, you would have to apply for a temporary residence permit. Later on in this article, we will explore how to move from one option to the other.
Do I need a tourist visa for Spain?
Following what was explained in the previous section, if you are a citizen of the European Economic Area or Switzerland, then you do NOT need to apply for a Spanish tourist visa.
Thus, if aren't, you would need a visa to visit Spain. Nevertheless, not all non-EU nationals must apply for an actual visa. And that is because some countries do have an agreement with Spain, thanks to which nationals are not required to obtain a Schengen visa.
In the following table, you can check if your country does NOT have an agreement with Spain, and if you must obtain a tourist visa to visit:
However, it is important to note that even if you do not need a Schengen visa to enter Spain, you must still comply with the whole list of requirements (e.g. having round-trip tickets). This is a legal obligation, and may still be asked of you upon entering the country. We will discuss these requirements later in this article.
Types of Short-Stay Spanish Visas
There are four types of Schengen Visas. These visas follow the 90-day rule (which states that you can only stay within the Schengen area for 90 days within a period of 180), and each type depends on your purpose of travel.
Regular Tourist Visa
A regular tourist visa is given to those who wish to visit Spain for tourism or leisure purposes. In most cases, this is what is given to the traveler.
It is the most common option, and obtaining it is quite straightforward.
Student Visa
As its name describes, this Spanish short-stay visa is given to those who are traveling to Spain to study. It is for those who would like to go to university, take their master's, or obtain their Ph.D. in the country.
The student visa lasts for three months. If the course lasts for more than 90 days, one would have to process a temporary residence card to continue residing in the country while completing their studies (even though no physical residency card would be granted unless the foreigner stays more than 6 months in the country).
This type of visa is a great option if you wish to stay for the long run in Spain and obtain a work permit, as it allows for a smooth transition.
Business Visa
For those who are traveling to Spain for a business meeting or event, the business visa is what they would have to apply for. The application requirements would then include proof of the business event and proof that the employer is allowing this business trip.
You can read about the business visa and how to apply for one here. 
Airport Transit Visa (Type A)
This visa applies when an individual has to pass through Spain to get to their final destination, which means transferring flights in Spain.
This is not a general requirement for flight transfers, as only certain nationalities need to demonstrate this visa. Some examples are nationals from: Cameroon, the Republic of Congo, Ivory Coast, Cuba, Djibouti, Gambia, Guinea, Guinea-Bissau, India, Liberia, Mali, Sierra Leone, Syria, Togo, Yemen, and Palestine.
How do I get a tourist visa for Spain?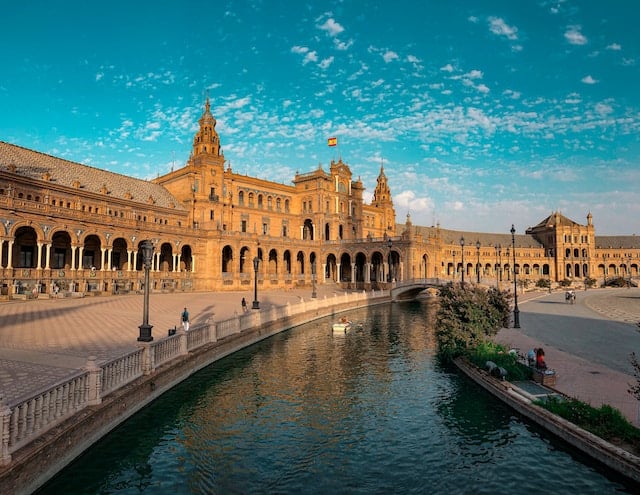 The general tourist visa falls under Spain's General Immigration Regime. This means that you would have to apply for a visa from the embassy or consulate in your country of origin or the country you are currently residing in.
You must apply within 180 days before the date of desired entry into Spain, but not less than three weeks before flying out of your country. Receiving your tourist visa response can sometimes take up to two months, so our advice is to always plan ahead.
As previously mentioned, you can only stay in Spain for a maximum of 90 days while on a tourist visa. However, sometimes, an individual is granted a short-stay visa that is valid for a year or even more. This means that the individual does not need to reapply for a tourist visa over the duration of validity, but still cannot stay in Spain for longer than 90 days in any 180-day period.
The individual would have to travel to a Non-European country, then fly back to Spain. This would restart the 90-day time period.
This is what is called the 90-day rule. 
Spain tourist visa requirements
Depending on your local consulate or embassy, employment status, and purpose of travel, the visa requirements for a Spain visit will differ. But, generally speaking, the Spanish tourist visa or Schengen requirements include:
Schengen visa application form (find it here)

Original passport (which must expire at least 3 months after your exit of Schengen)

2 recent passport-sized photos

Travel medical insurance

Payment of the visa fee

Round-trip flight tickets

Invitation letter or hotel/apartment reservation

Proof of sufficient financial means (€100 per day)

ETIAS form (effective 2024)
How much bank balance is necessary to visit Spain?
You will need to prove that you have at least €100 per day that you'll be in Spain. Nevertheless, if you stay less than nine days and so that amount does not add up to at least 900€, you must still demonstrate that amount.
To get an idea of how much things cost in Spain to budget ahead of time, click here.
Once I have the Spanish visa, am I guaranteed entry to Spain?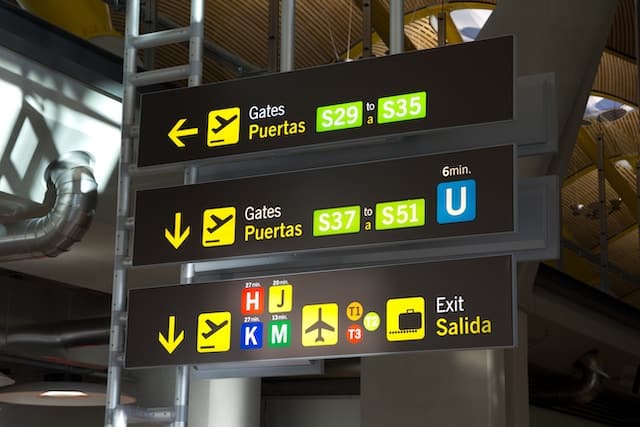 No. Receiving a Spanish tourist visa is great and a huge step towards your travels to Spain, but it does not 100% guarantee entry into the country.
Aside from your visa, passport, and round-trip ticket, border police at the airport may also ask to see proof of accommodation, and documents justifying your purpose of entry. They may also directly ask you about where you are going to stay and why you are traveling to Spain.
The police want to make sure that you will not overstay more than the allowed 90 days, and for that, they may interrogate you and ask several questions.
If they feel like your documents are invalid or that your answers are unjustified, border police have the right to deny you entry into Spain.
Can I extend my tourist visa?
You cannot extend your tourist visa solely for leisure or tourism purposes, however, there are some reasons that would allow you to appeal for an extension while you are in the Schengen zone.
These reasons include:
Being unable to travel on time, thus entering the Schengen zone much later than the validity of your visa

Humanitarian purposes such as personally receiving medical treatment or being with a relative who is experiencing illness or difficulties

Unforeseeable catastrophes (force majeure) happening in your country of origin such as natural disasters or war

Justifiable personal reasons
If your extension request is denied, you must leave the country within two days.
As you can see, it is unlikely that you will find yourself in the position to extend over the allowed 90 days.
But what happens if you still want to pursue your new life in Spain? Don't you have any options? The answer is yes, and that is what we will explore next.
Can I apply for a student visa as a tourist in Spain?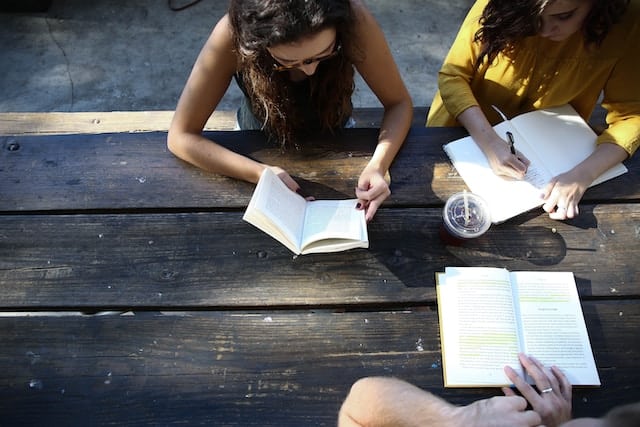 Yes, you can apply for a student visa as a tourist in Spain. The application must be processed within your first 60 days in the country.
There are two types of student visas: short-term (90-180 days) and long-term (more than 6 months). If the academic year is more than 6 months and less than a year, the applicant will have to process a residency card (for studies lasting less than 6 months no residency card will be issued).
Read more about applying for a student visa in Spain here.
One of the main upsides of studying in Spain as a foreigner is that, apart from being allowed to work up to 30 hours per week, you can move to a work permit after completing your studies.
Can I get a work permit while on a tourist visa?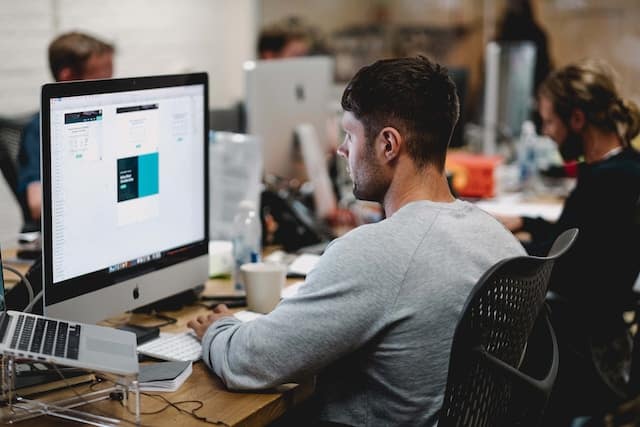 Yes, you can apply for some work permits while you are on a tourist visa. In 2013, the Entrepreneur's Law was implemented to attract talent to improve the country's economy.
Under the Entrepreneur's Law, you have the entrepreneur's visa, the highly qualified worker visa, the research residency, the intra-company transfer visa, and the newly created digital nomad visa.
The UGE, the Unidad de Grandes Empresas y Colectivos Estratégicos (Large Companies and Strategic Groups Unit), processes the applications for these residence permits.
The UGE is located in Madrid, but applications for Entrepreneur's Law visas can be submitted online! This allows for fast-track applications that can be resolved in 20 days.
Nevertheless, a regular work permit CAN'T be applied for directly from Spain as a tourist. You will have to start the process at the Spanish consulate in your country of origin.
Can I get married while on a tourist visa?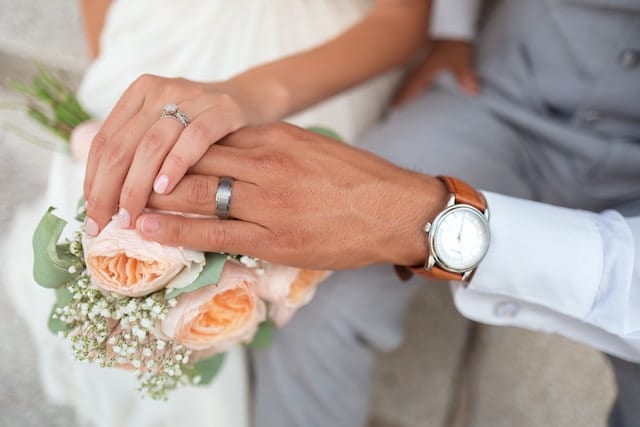 Yes, you can get married while on a Spanish tourist visa. And that is because proof of residency is not a requirement when marrying in Spain. Regardless of whether you are two foreigners having a destination wedding, or you are a foreigner marrying a Spanish national, it is possible.
You can read all about getting married in Spain as a foreigner here.
Aside from an actual marriage, Spain also offers the option of pareja de hecho or a civil union, which is an analogous legal figure but less binding.
Like all things, there are pros and cons to this option. Pareja de hecho will grant you the right to live and work in Spain, but getting married will allow you to apply for Spanish citizenship after just one year.
If you would like a thorough comparison between both options, click here.
In fact, this is the path many foreigners who are the relatives of EU citizens follow. They enter the country with their tourist visa, register their civil partnership and get a 5-year residence permit thanks to that.
You can learn more about this process step-by-step here.
So, what are you waiting for? Get your tourist visa, and we'll see you here!
Having a tourist visa for Spain is a real treat. It not only allows you to discover a new country, but could also open many doors for you. Different people, innovative ideas, vibrant energy, and new opportunities await you here.
…and if you're already in Spain and need help transitioning to a residence permit, we are always ready to assist you.