There's no denying the fact that Spain is a safe choice when it comes to real estate investments. And the numbers have been clearly backing that up during the past years. That is why many foreigners decide to buy a property in the country; being in Madrid, Barcelona, Valencia, Marbella or in any of the other amazing Spanish cities.
But will the favorable conditions of the sector be the same during the next year? Will the trend we have been experiencing during 2018 and 2019 still hold? That is what we are going to explore in this article. If you are willing to purchase a house in the country, being as an investment or as your new residence, watch out. Because you really need to read this. Let's dive deep into our 8 predictions of the Spanish property market for 2023.
Spain will still be a great market for foreign investors: the market won't cease to grow
Since the big impact of the 2008 crisis, the Spanish property market hasn't stopped growing. In overall terms, the sector is still experiencing a new booming after the one that preceded the crisis. And that is really important to note down, as the construction sector, along with tourism, are the main industries that hold the Spanish economy. 
And that boom can be especially perceived during the past 3 years. Will that trend still be true during 2021? Chances are that yes. Even though the sector may experience a certain slowdown, it won't be enough to turn it into a bad investment opportunity. 
According to TINSA, real estate prices have increased by 3.8% during the first 10 months of 2019. Hence, even if we take into consideration the deceleration, the property market will still continue growing and offer really interesting opportunities for foreigner investors during the next year.

New constructions as the fuel of the sector
If we dive deeper into data, we must divide properties into new constructions and old ones that are being resold. 
During 2021 new constructions will still be the main type fueling the growth of the sector. Why? We must bear in mind that, during the economic crisis, many areas that were about to start being constructed suddenly stopped due to a lack of resources and bankruptcies. 
But with this new boom we have been experiencing during the past couple of years, they came to life again. 
Hundreds and hundreds of flats have been built during the past 3 years, leading to the creation of new blocks, residential areas, and shops. An overall new life is being created in areas that were nearly deserted before. 
And this type of constructions will be the ones leading the economic growth of the property market. Even though second-hand properties will also experience an increase in prices, it will be these new constructions the ones more affected. 
So if you are considering Spain as your new investment location, make sure to check any of these new emerging areas. They are a huge opportunity as they will become new life centers in the near future (hence experiencing an increase in prices for which you can capture a profit). 
Nevertheless, this structure also poses several problems. We will talk more about that later on in the last section.
Barcelona or Madrid may not be your best options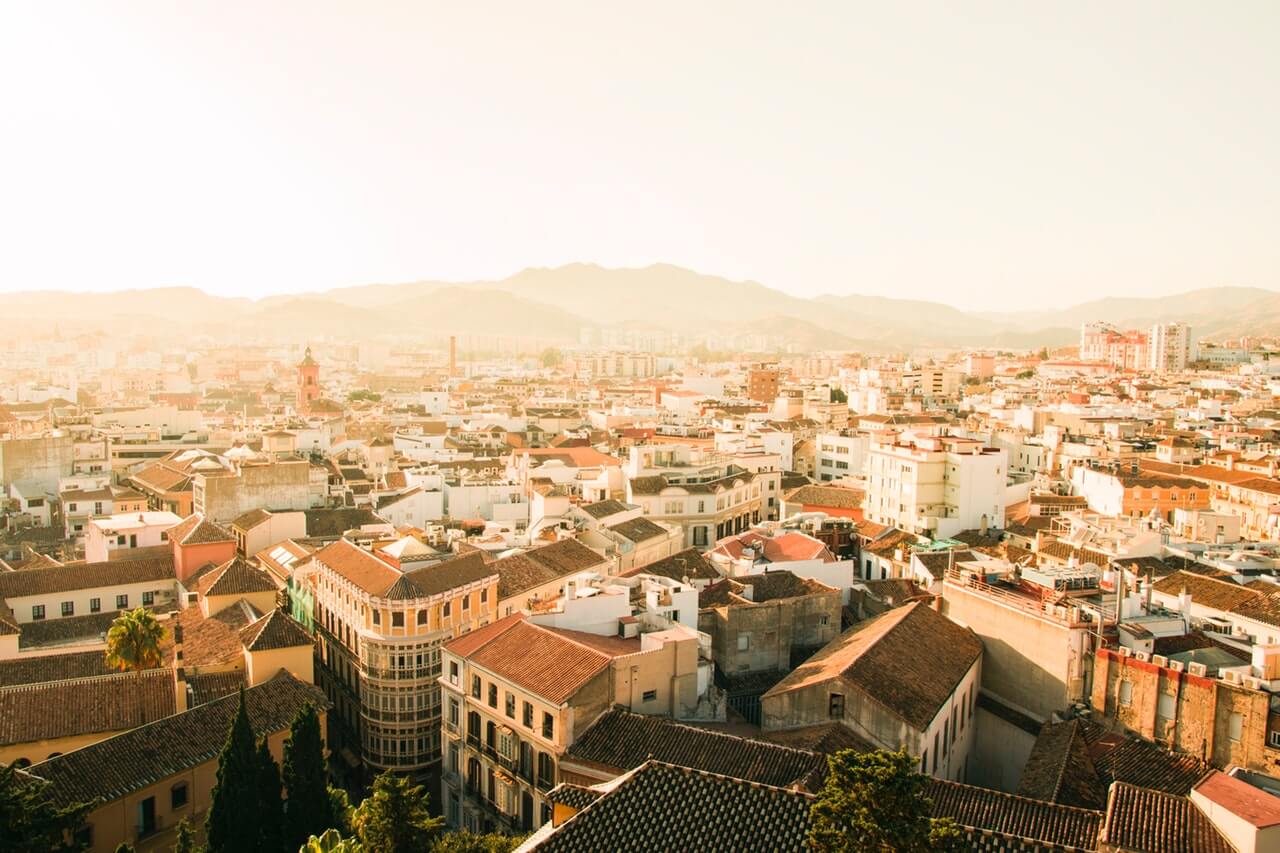 It's completely understandable. Barcelona and Madrid are the most touristic cities in the country. Hence, it's normal that they are the first destination for foreigners, and the destination they fall in love with and want to start living in. 
Nevertheless, neither city may not be your best alternative: during 2023, knowing where to invest will be key.  
Take, for example, Barcelona. Property and rental prices are currently really high (especially if you compare it with the average salary in the country), and the city can't grow anymore due to space constraints. Therefore, investing in Barcelona creates suboptimal conditions no matter the reason behind your purchase:
If you are just investing in the country, it is highly likely that the price of a given house in the city won't grow (as it is virtually impossible). Then, obtaining a decent return on invesment is complicated. 

If you would like to buy your new residential house, prices may be too high for that. 
Hence, shifting your focus to other areas will be the ideal thing to do next year. Where should you invest then?
There is no doubt Valencia will become the go-to option during 2023. Overall conditions that are nearly identical to the ones in Barcelona (same weather, same food, coastline, and tons of expats communities), but with much lower prices. Hence it's the perfect investment opportunity. 
Nevertheless, Malaga or cities in the Vasque Country (like Bilbao or San Sebastián), will also become ideal places for expats worldwide. 
Coastal areas as the key zones if you are planning to buy a residential home
If you are not considering investing but just want to settle in the country and find the best possible house, coastal areas will be where you need to focus your attention on. They are the ideal alternative if you are planning to buy a first or second (vacation) home. 
As we said, Valencia is not only a good place to invest but also to live in. But you can still go down following the Mediterranean sea and find equally optimal cities; especially the ones in Costa del Sol. This last area is the preferred choice for many Scandinavians, Frenchs, Belgians, and Dutch citizens. 
Forgetting about Barcelona and Madrid will be a good option if you don't want to make your pocket suffer. Nevertheless, if you still want to experience everything that such big cities have to offer, the surroundings and metropolitan areas of both capitals are also good residential options to bear in mind next year.
Spanish property market after Brexit
UK citizens (followed by German and French ones), are the largest group of buyers of properties in Spain. That is why Brexit can create many uncertainties on how it can impact the real estate market. 
Nevertheless, there is no need to worry. It is almost clear that the small slowdown that property prices will experience during 2023 is not caused by Brexit but due to other factors. The process did not affect market prices during 2018-2019, so there's no reason to think otherwise in the future. 
Even more, it could be that this Brexit uncertainty benefits the industry. Why? Because when things are not clear or there is a perceived risk, real estate seems to be the safest investment choice. 
Nevertheless, many still fear the additional legal procedures any UK citizen must embark on if they finally leave the EU in order to buy a house in Spain. And many others who are in the middle of the process are also afraid of what will happen to their current transaction.
But that shouldn't be a problem. First of all, because all the rights that have been already granted won't be taken away.
And, additionally, as there will be a transitory period of 2 years in case the UK leaves the European Union, there will be enough time for the market to adjust. Therefore, taking those statements into account, the real estate market won't suffer from any possible side effects of Brexit. 
Proptech and big data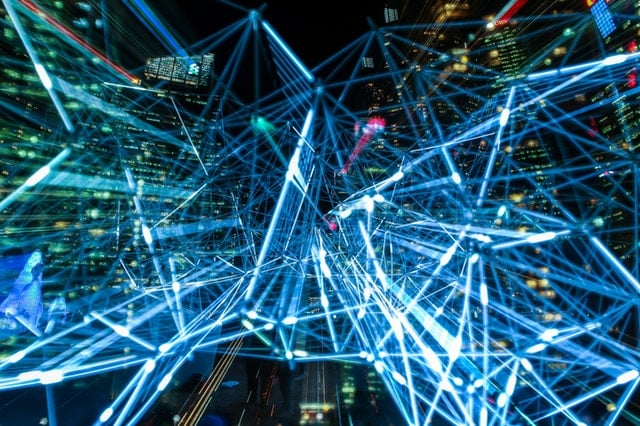 We have seen how technology (data and algorithms) completely revolutionizes and transforms many sectors, like banking or the retail commerce one. Nevertheless, we usually don't take it for granted that this is something that is also happening on the property market. But proptech is a reality and will be even more during 2023.
Sooner than later you will be able to see the price of each and every single property in Spain in one platform. The purchasing process length will be reduced to a day or even less, and the need for intermediaries will vanish. And we may start experiencing some of those changes during 2023.
The global real estate market is experiencing a growth in technology investment that equals 50% per year and increasing exponentially. This will change the whole sector, not only on the selling part, but also when it comes to construction, administration, and rentals. And that change will also be experienced in Spain in the upcoming months. 
With online platforms such as Fotocasa or Idealista, the need for a real estate agent was nearly inexistent during the past years. Especially when taking into consideration the reduced total cost that relying on an online platform presents. 
So if you are planning to buy during the next year, make sure to start doing your research online or through any of the newly created platforms that harness the power of data and algorithms. You will experience noticeable improvements with proptech.  
New possible costs
There are several key players whose actions directly impact how the real estate market evolves. And two of them are the one who sets the rule of the game: the government, and the ones that define how profitable your investment will be: banks and their loans/mortgages. 
In that sense, Spanish is experiencing a historical record when it comes to the outstanding debt. And the new government will need to do something about it. And that something will be effective during 2023.
There is still a huge debate on what those policies will be, and they will immensely depend on which/which group of political parties rules the country.
But the intention to reduce public debt may come in the form of implementing additional taxes to banks (which could make mortgage rates go up); or playing with interest rates. 
Hence, foreign investors will need to be up to date with what the Spanish Ministry of Economy does and strategize afterwards. Several new hidden costs may appear that can make the transaction not profitable anymore, especially if we also consider general taxes that may be abolished or increased in certain regions of Spain. 
The real estate process will still be slow and there are still pitfall to avoid
It may seem contradictory, especially when the previous section talked about speed and technology. But if you are planning to buy a house in Spain, the process will be still slow (even though not as slow as it was before). 
Many foreigner buyers have experienced a certain degree of trouble when buying their Spanish property. It is something common that any issue appears along the way that slows the process down (for example the builder getting in financial difficulties).
That is why during 2023 patience will be a really important ability. Especially when considering the low level of protection buyers experience in Spain.
In that sense, really understanding how does the real estate process in Spain work will be crucial to avoid problems.  You need to make sure there's no outstanding debt or that the property has not been built on an illegal area (something that happened many times in the past). 
So do your due diligence and check things beforehand as to avoid additional delays. 
What we recommend 100% in those cases, especially as we are talking about a really important economic transaction, is to rely on a real estate lawyer that can guide you step by step. It is especially advisable to reach one that speaks Spanish and English, as you really want to understand what is written on the contract. 
At Balcells Group we offer both real estate advice for expats and property management services (both when buying and selling). So if you need our help, do not hesitate to contact us.
ASK ANYTHING TO OUR REAL ESTATE LAWYERS