Would you like to find out the status of your Spanish nationality application? Would you like to know if you have finally been granted citizenship? Then keep on reading! In this article you will learn about the platform created by the Ministry of Justice that allows you to check the status of your application easily, called "cómo va lo mío". In addition, you will discover really useful tips and caveats you should consider when obtaining that information.
How to check the status of my citizenship application?
If you have started your application for Spanish nationality by residency, good news.
The Ministry of Justice offers an online platform that is completely free to use, with which you can check the status of your file at each stage of the process.
And there is no doubt this is really useful.
As you may already know, any citizenship application can extend for even longer than a year (although it is likely to get a resolution in just a few months, in many cases the process takes more than 2 years).
Thanks to this platform called "cómo va lo mío" in Spanish, you will be able to monitor the status of your application at all times.
Thus, you will be able to know if your file is stuck at any stage, if there are any extra steps you need to take, or if you have finally been granted your nationality and can now request an appointment for the oath of allegiance.
Doing so is very simple, and you are about to discover how.
Let's then see all the steps you must take to check the status of your application.
Get your R number
In order to check the status of your file, the first step is to make sure that it has been registered.
This is because when the file is registered, it instantly receives an identification number (called the R number) that will be essential to check its status later on (following the steps we will now see).
Here are two different options to get this registration and consequently your file identification number.
If you have submitted your application online (something we recommend you to do), this number will be assigned automatically.
If you submitted it via Civil Registry or Public Registry the number will be assigned to you afterwards, once your file is digitized (something that could take months, that is why online applications are much more recommended).
Once you have your R number, you can move on to the next step.
Access the electronic headquarters of the Ministry of Justice
In order to check the current status of your application, you will have to access the platform called "cómo va lo mío".
To do so, simply click on the link below:
Direct access to the online platform here.
Include your data
Once you click on the link, you will arrive at a page like the following one: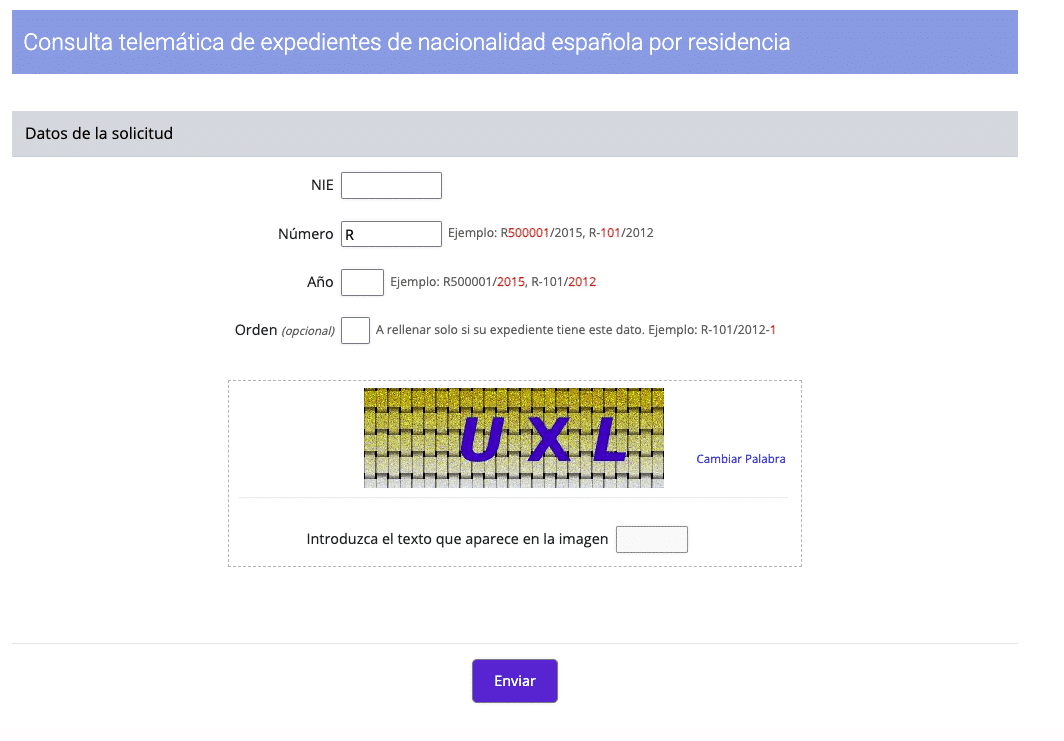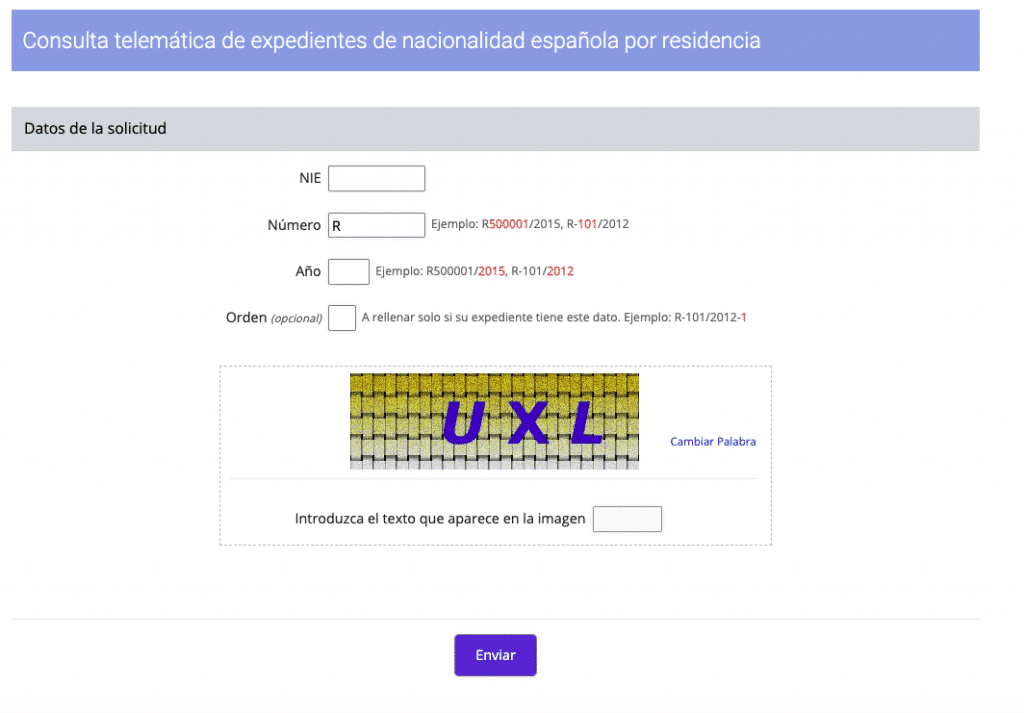 Here, you must fill in all the requested fields, as indicated below:
In the first box, include your NIE number, in capital letters and without a hyphen.
Where the R number appears, you must include the identification number corresponding to your nationality file, a 6-digit number. It is important that you include the corresponding number that was assigned by the Ministry of Justice, and not the one from the Civil Registry.
Also include the application year, which you can find at the end of the number you entered before (corresponding to the exact date on which you applied for nationality).
The order field is optional, so it is not 100% necessary to include it.
But what to do if you do not have an application number?
If this is the case, read on. In one of the following sections we will explain how to get one quickly and instantly.
Once you enter the data, a new page will be opened containing all the information related to your particular application at this very moment. That is, you will be able to see exactly what stage it is in (pending reports, complete reports, under study, citizenshp granted, etc.).
2 key points you should understand about this platform
But before analyzing the information that appears on the cómo va lo mío platform, pay close attention to these 2 caveats.
Because it is possible that what you see on this website is not entirely true.
What we now want to answer is: is my application status 100% reliable, and can I use it for anything?
Does it offer official data?
No. Bear in mind that after entering all your information, the status you will see is not official, but merely informative.
That is to say, if you discover that your nationality has been finally granted, taking a screenshot and printing that image will not be valid for any legal purpose.
You will have to wait to receive the official communication from the Ministry of Justice. 
And the same happens with any other of the possible stages your file is in.
Is the status real-time?
No.
The information is not updated immediately, so it can experience certain delays.
That is, it is possible that your file has actually moved to a later stage in the process but you still don't see it reflected in cómo va lo mío.
So, while it is true that it is usually reliable information and you can rely on it, it is much better to take it just as informative.
Our recommendation is to take it easy (the process of finally obtaining the Spanish nationality by residency can be quite long), and check periodically this webiste to review any changes.
Alternative ways to check your Spanish nationality status
In addition to using the cómo va lo mío platform (the most common method), there are other ways to check the status of your file.
Which ones?
Ministry of Justice contact form
The first option is to fill out the contact form that you will find on the Ministry of Justice website and to ask directly via message requesting a status update: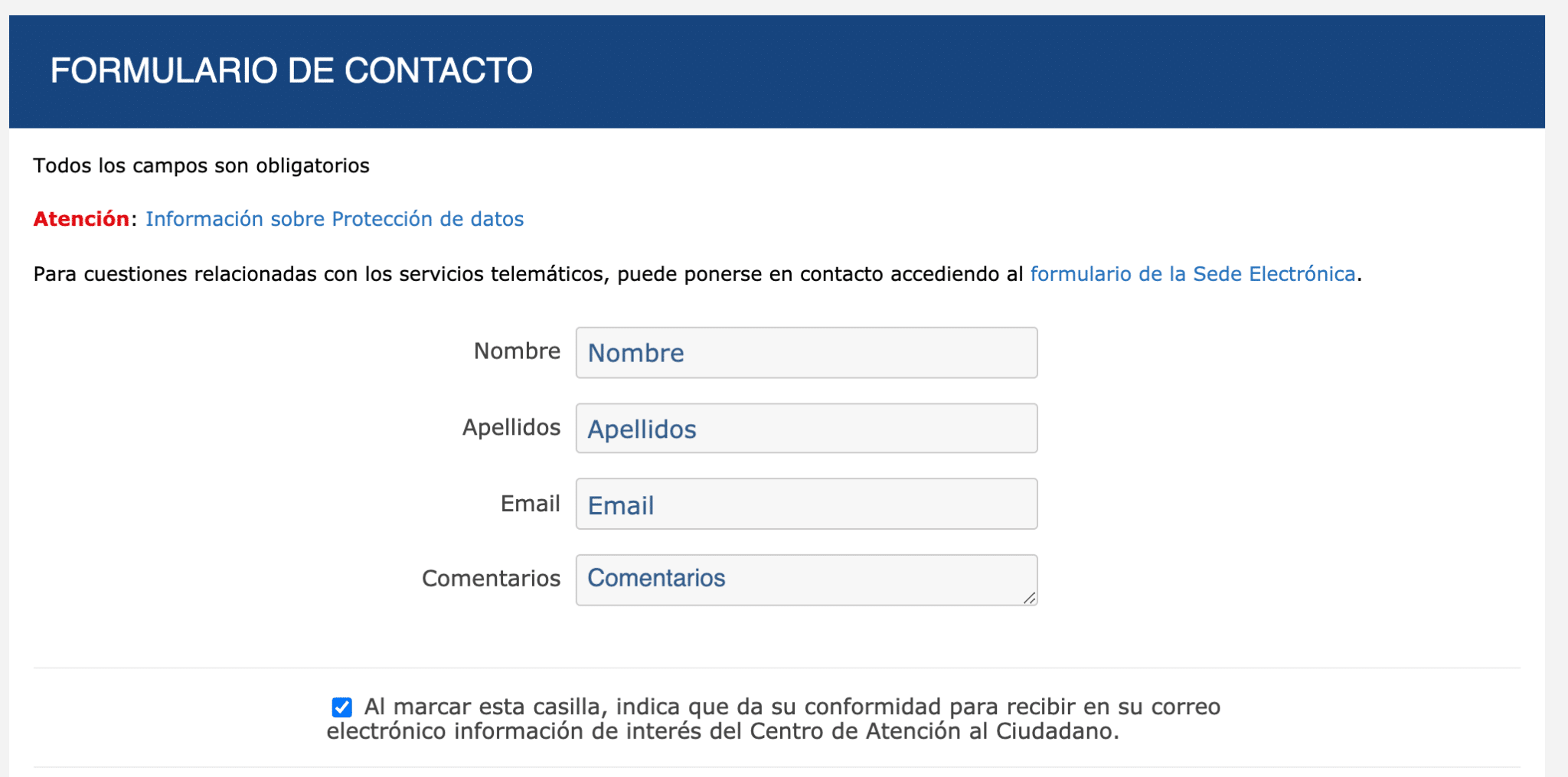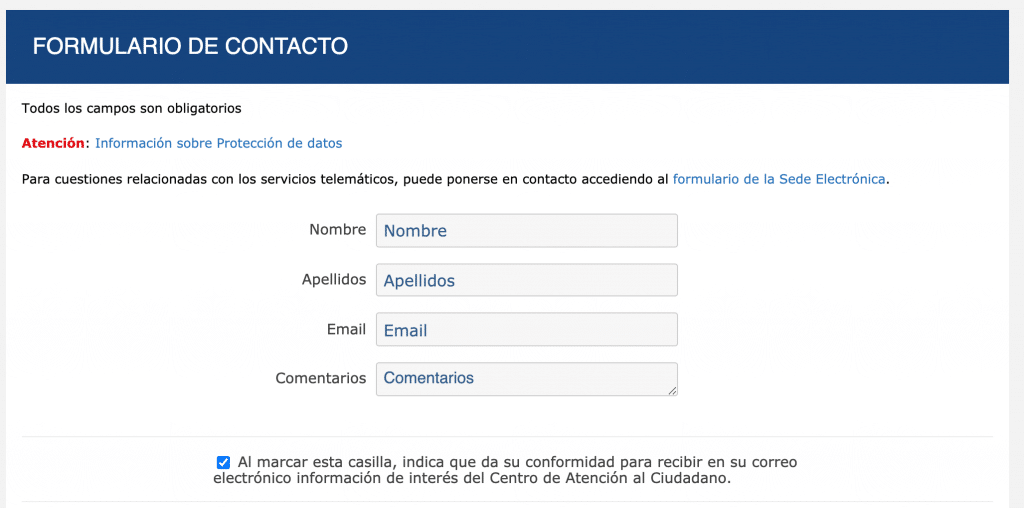 A public worker will get in touch personally informing about the status of your application.
You can find this contact form here (you must scroll down to the bottom of the page).
Via phone number
By clicking on the same link as before, you will also find a section to contact the Ministry of Justice by telephone.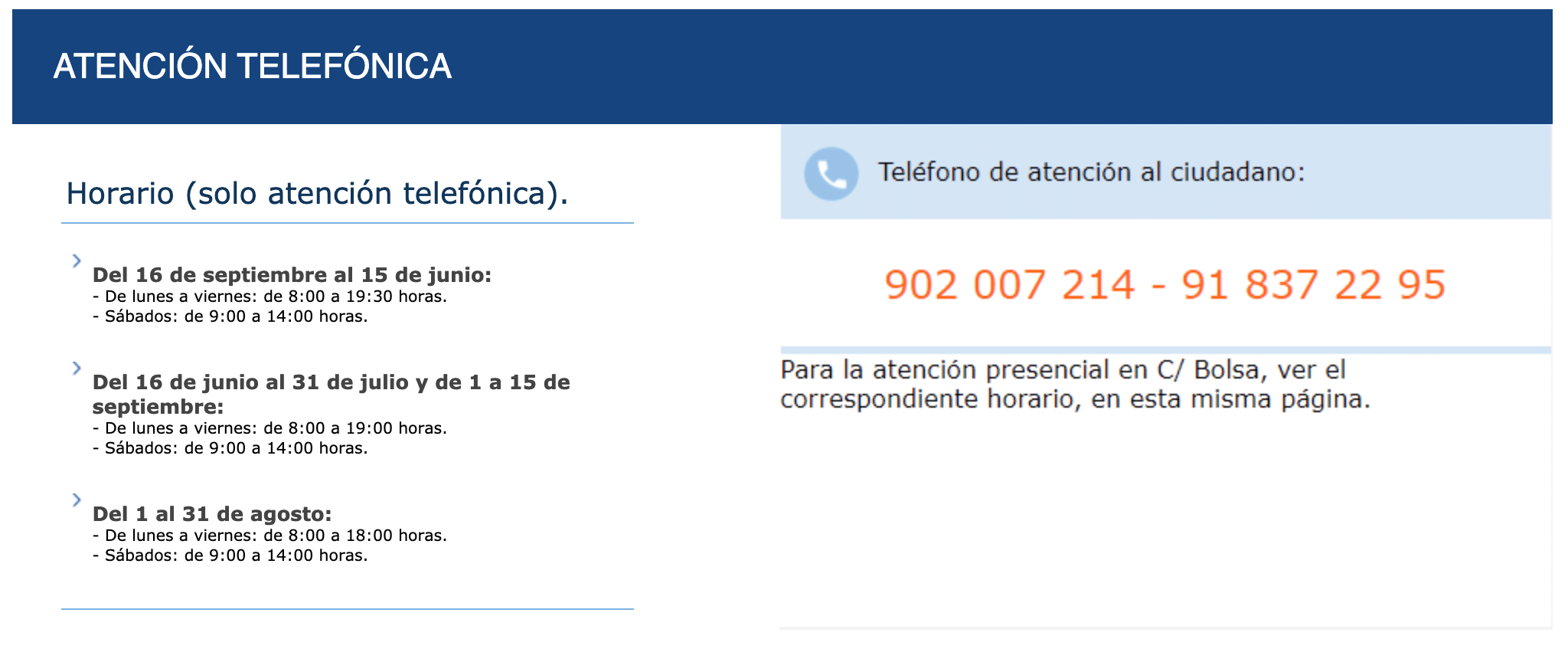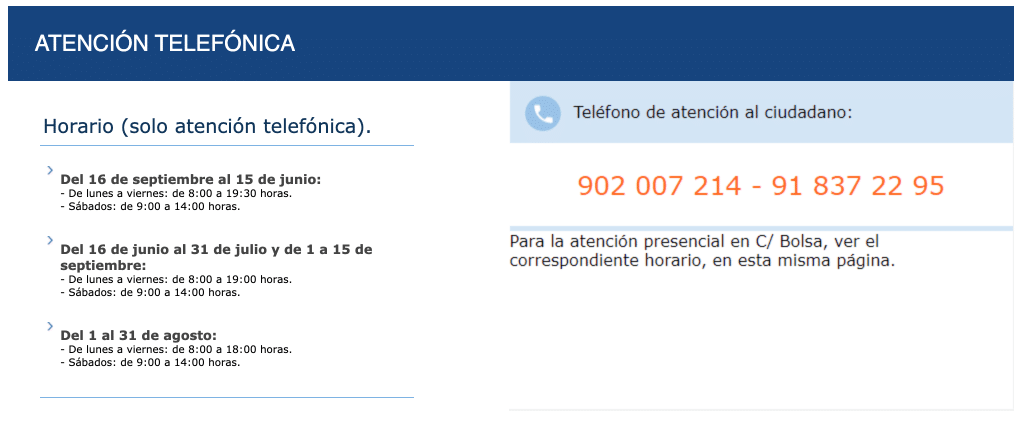 This is the customer service number from the Ministry of Justice, and by simply giving your NIE you will get an update on your nationality file.
But that is not all.
This method is totally useful and recommended if you don't have a registration number yet as they will give it to you automatically after calling (and from then on you will be able to check the status online through cómo va lo mío).
Accessing your file via "Carpeta Ciudadana"
On the other hand, you can also check the status on a totally different platform: the "carpeta ciudadana".
This platform groups and shows all open files you have with the Spanish public administration, so it is another way to check your active files.
You can access it by clicking here.
Please note that in this case you will need a digital certificate to check the status of the file.
In-person consultation
It is also possible to attend in person to the headquarters of the Ministry of Justice located in Madrid, and inquire directly there.
The office is located at C/ Bolsa number 8, and you will need to make an appointment (you can do that here).
Please note that it is not possible to carry out this procedure in person at the Civil Registry (although years ago it was possible).
Through Telegram
Finally, the most modern option is to request an update through the Telegram of the Ministry of Justice.
You should add the number 663 290 231 to your contact list, and send a message through that platform.
How to get a much faster resolution
It is very common for a foreigner who has applied for nationality to get desperate.
If you do not submit your application in the right way, it can remain frozen in each of the different stages you will see in "cómo va lo mío" for months and months, sometimes totalling 3 or 4 years after a favourable positive resolution.
That is why, if you want to get your citizenship faster, we recommend you to follow the next 2 tips:
Submit your application online, and never in person. Only the digitalization of your file can take an extra 2 years, so submitting your file online will give you an instant file number and will speed up the procedure significantly.
Apply through a specialized lawyer. Applying for citizenship on your own can save you money, but not time. Lawyers have a special electronic registry with which you can get resolutions in a more agile and direct way.
If you use these two tips, you could get your resolution in less than a year (even though that is subject to vary). But you will undoubtedly avoid waiting more than a year and a half.
Our team of immigration lawyers is at your complete disposal to solve all your doubts and accompany you step by step in the process of applying for your nationality: